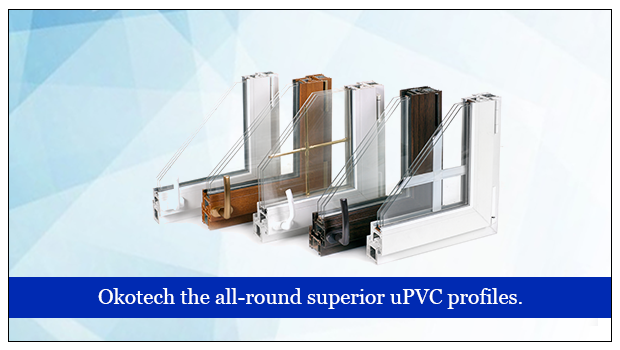 Okotech comes from the house of Aparna Enterprises a leader in building materials and a conglomerate known for its attention to detail, premium products, ethical commitment and a belief to produce the best products for the customers.  Okotech began producing uPVC profiles since 2010 and has established a brand name in the windows and doors industry as a reliable uPVC profile wholesaler.
Okotech as a uPVC profile wholesaler is very concerned about their fabricators and always wants to bridge the gap between them as a uPVC profile wholesaler and fabricators. Other than being the dealers of uPVC profiles, Okotech views their fabricators as part of their extended family.
Hence even after shipping off the uPVC profiles, Okotech as a uPVC profile wholesaler helps their fabricators in other aspects as well. There is a commitment which Okotech stands by and then go above and beyond for their fabricators. Let's find out how:
–      The commitment to deliver a premium range of profiles does not stop at manufacturing but enabling fabricators to make the best out of the offering.
–      Okotech goes a step ahead to help fabricators with 'know-how' assistance, where our expert teams offer guidance as and when needed. The technical guidance is based on how to fabricate flawless uPVC windows and doors along with the advantages of the product.
–      Along, with the technical guidance, Okotech as a uPVC profile wholesaler provides all the necessary hardware for fabrication, if required.
With these features and benefits, Okotech as a uPVC profile wholesaler goes a step ahead to help their fabricators for a hassle-free experience which helps them build a trustworthy and benefiting relationship with Okotech. This, in turn, helps Okotech penetrate the market deeper to be known as one of the sturdiest uPVC profile manufacturer brand. Hence keeping the core believes of Aparna Enterprises held high.