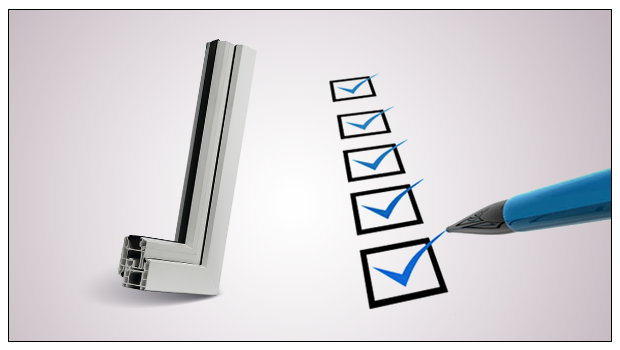 In the window and door profiles industry, uPVC is a fairly new entrant but has become increasingly popular amongst the homeowners.
uPVC is used as an alternative to wood and aluminium in the building industry and to install window profiles in a home or commercial buildings. The best uPVC profiles have versatility and are produced in captivating textures to match the needs of the consumers.
The customisation is the biggest boon when it comes to uPVC material. All of the leading uPVC window profile manufacturers provide new ranges and keep innovating new variations of uPVC window frame profiles.
In case you ever wanted the list of uPVC window profile manufacturers in India, here are the best uPVC profile manufacturers, who offer excellent quality profiles, follow great manufacturing practices, and maintain a large inventory of best uPVC profile to ensure timely deliveries.
SIMTA:
SIMTA Manufacturing Company, incorporated in the year 1991 is one of the largest window profile manufacturers of uPVC window and door profiles based in India. With its state of art technology and the latest design concepts, it has become one of the most preferred choices among the consumers for the best uPVC profile.
Duroplast:
Duroplast initially started with the manufacturing of PVC profiles for the door frame, door shutter, false ceiling, etc and then slowly became the uPVC window profile manufacturer. With rich experience for than 25 years, the brand has been at the forefront of the market through its design innovations and its varied range of best uPVC profiles.
Prominance:
Launched in 2015 with an ultra-modern Extrusion Technology, Prominance is currently having a capacity of 10 million sq.fts of Windows per annum. The brand has developed a network and caters to 1 million windows with the same dedication and passion.
Encraft:
Encraft, an ROHS compliant uPVC window profile manufacturer has innovative and up to date equipment and systems to meet the demands of Indian consumers. Encraft has a professional manufacturing unit that has precise quality control and gives an excellent finish to the uPVC window profiles.
Unespro:
Unespro products have been widely accepted by different construction agencies and come with a range of customised designs of best uPVC profiles and outstanding finish to match with all decors. The uPVC window profile extrusions and lamination along with the compliances ensure that all its operations meet international standards.
Okotech comes from the house of Aparna Enterprises a leader in building materials and a conglomerate known for its attention to detail, premium products, ethical commitment and a belief to produce the best products for the customers.
Okotech began producing uPVC profiles since 2010 and has established a brand name in the windows and doors industry as a reliable uPVC profile wholesaler.
These profiles allow incorporation of many features that include:
Multi-chambers
High Wall-thickness
8-parts of titanium
24/7 Quality monitoring
RoHS
German Technology
Okotech as one of the leading uPVC window frame profiles designer has an assembly line of series on-line. Whether its state-of-the art precision, environment-friendly profiles, durability, and resistance against noise, wind, and termites, Okotech window frames ensure that the project outshines, irrespective of the any design implementations. The brand delivers exceptional quality with comprehensive services that include hassle-free installation at your convenience.
Okotech's assurance of quality and great variety is what makes them the best choice for buying the window profiles.
For additional information, just explore: https://okotech.in/