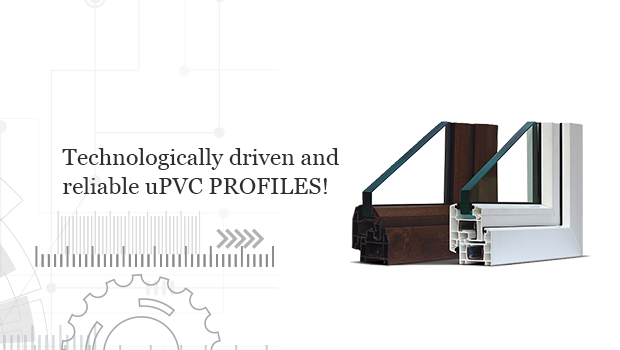 Windows and doors are the most important structure of the building. They require the most excellent features to run for a long time; hence they require the best uPVC profiles. Okotech is one of the most trusted brands for uPVC profiles in India.
Let us analyze and observe the distinctive characteristics which make Okotech uPVC Window and Door profiles the most favorable amongst fabricators and other consumers in the Indian market.
What unique features make Okotech the best uPVC manufacturer in India?
Let us review what sets Okotech uPVC Window profiles apart from other uPVC Window profile manufacturers. Okotech maintains an exceptional intelligence-driven technology. The entire equipment for manufacturing of Okotech uPVC Window and Door profiles has been imported from WEGOMA, Germany to ensure high reliability and accuracy in the manufacturing process. Its innovative features can be highlighted as follows:
Okotech is one of the few selected uPVC profile manufacturers in India who provide heavy-duty uPVC profiles for doors and uPVC profiles for Windows for varied wall thickness ranging up till 2.8 mm of wall thickness. This high resolution of wall thickness makes it more flexible to fabricate high windows and doors.
Okotech uPVC window and door profiles are multi-chambered which gives more strength to the uPVC profiles to withstand high-speed winds and thunderstorms and torrential rains.The multiple chambers in the uPVC profiles for doors and windows are designed in such a way because more chambers give more strength and toughness.
Use of superior materials:
The material compounds are made up of 8 parts of titanium in large-scale automatic mixing equipment which assures consistent mixing of ingredients of raw materials with accuracy and precision. The use of these superior materials makes the Okotech uPVC profiles for doors and windows more durable, fire-resistant, energy efficient and 100% lead-free. High precision moulds used in the profiles ensure dimensional accuracy and great surface finish.
All the uPVC profiles for windows and doors adhere to the stringent European market standards and are produced in a NABL certified laboratory along with assured RoHS certification.
In order to meet the sturdy and highly competitive market of uPVC profiles for doors and windows, Okotech has established a 24/7 quality monitoring system in their extrusion facility. These PVCu profiles undergo 18 quality parameter checks and then are finally churned out as proud Okotech uPVC profiles.
With Krauss Maffei technology from Germany Okotech satisfyingly is one of the best uPVC profile manufacturers in India. Learn more about these tough and sturdy uPVC window and door profiles: https://okotech.in/