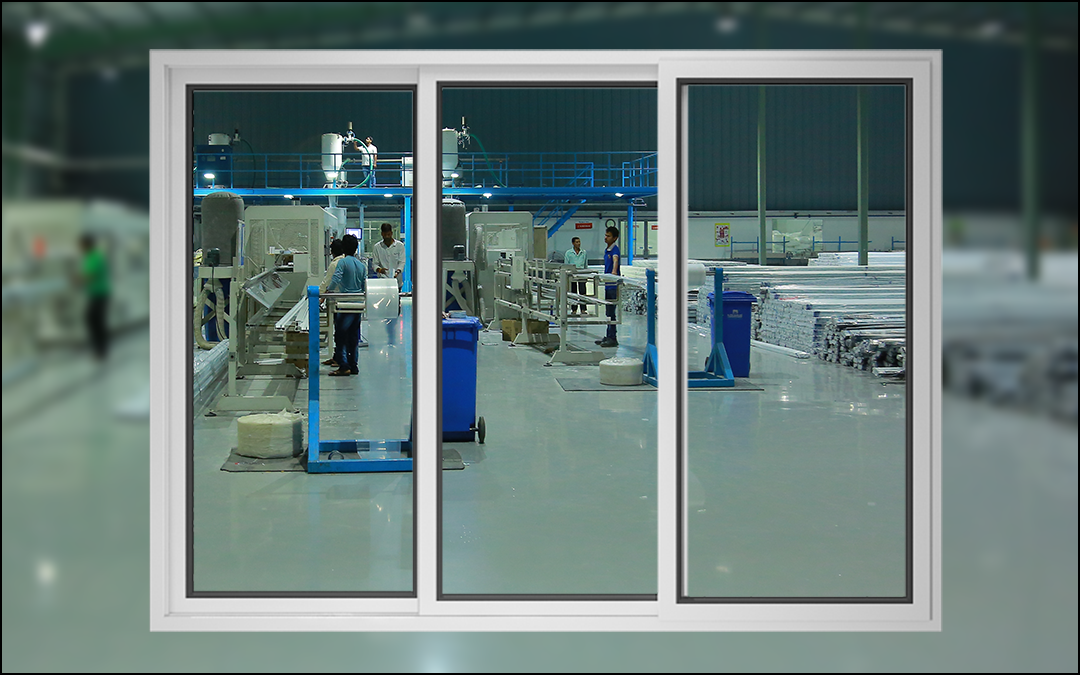 Get Set For Success
The key driver for the Indian economy is the infrastructure sector. The good news is, this sector is poised to propel India's overall development and currently enjoys a renewed focus of a Government that has initiated policies to ensure time-bound creation of world-class infrastructure in the country.
India for instance, ranks 44th out of 167 countries in World Bank's Logistics Performance Index (LPI). As per a UN report, the urban population in India is expected to reach 600 million or 40% of the country's population by 2031. Hence, massive construction is underway to respond to this rapid urbanization.
An increase in the demand for residential properties from this rapidly rising population, increasing per capita incomes and inflow of investments into the real estate market has led to a robust growth from the year FY 2015 to FY 2019.
An Invitation To Prosperity
Segment such as building new residential and commercial spaces will propel the increasing demand for uPVC window and door systems. The long-term outlook for growth and profits from these products look positive in view of the booming construction sector.
The India uPVC Window and Door market is valued at 1071 million US$ in 2018 and will reach 1810 million US$ by the end of 2025, growing at a CAGR of 7.84% during 2019-2025, in terms of volume.
Keeping these factors in mind, becoming a fabricator partner of a well known brand; very quality conscious and precision driven manufacturer; and becoming a part of the rapidly expanding fabricator partner network will be a great way of entering and establishing for yourself a business with high returns.
High Demand, High Growth
uPVC Sliding and Casement window and door systems are the most widely used types which find their application in residential, commercial, retail, hotel and hospital settings.
Technologically advanced uPVC windows and doors including Tilt & Turn windows, Slide & Fold doors, And Lift & Slide doors with an opening area of 70-90 cms, deliver much better aesthetics and are gaining increasing popularity.
uPVC doors and windows combines a wide range of beneficial attributes over its conventionally used wood and steel or iron counterparts. uPVC door and window systems are today the most widely used in most of the developed western nations. The growing awareness levels about the several advantages of uPVC continues to drive the expansion of the Indian uPVC doors and windows market.
Needless to say, these high quality, high performance window and door systems will continue to be the preferred choice of builders, architects and owners.  By the looks of the projected demand for uPVC window and door systems, fabricators will be able to maintain stable and healthy production cycles and keep pace with the demand.
If you are looking for a business with sustained growth projections, and think that you can become the ideal fabricator partner who can take full advantage of the growth prospects of the construction sector, then don't miss this opportunity.
Only Ökotech Gives Fabricators The Competitive Edge
Most products are only as good as the process and the raw material used to make them. The resulting profiles deliver benefits not found anywhere else. Ökotech is among the best uPVC window profile suppliers in the country.
Ökotech Proprietary Formulation
Ökotech sources the best raw material in the world. Mixes all its raw materials in-house rather than buy ready-made formulations. Uses high quality materials to make the extruded profiles strong, durable, as well as resistant to UV rays. The uPVC profiles are also lead-free and eco-friendly.
German Technology, Precision Engineering
Ökotech uPVC profiles are produced using advanced German Technology. Top-notch German extrusion lines produce profiles that are RoHS certified and adhere to strict European standards.
Toughened To The Core
Precision engineering and dimensional accuracy make our uPVC profiles robust. The profiles are air and water-tight, have excellent insulation properties, noise proof, withstand high wind pressures, and UV resistant. They do not fade, corrode or rot.
Quality Delivers Performance
Ökotech's profiles are fusion welded to ensure that welded joints never come apart. The right formulation and thicker profile walls is what makes this possible. Every profile goes through all standard quality control checks before it is shipped to fabricators.
Just In Time Supply
Ökotech logistics ensure on time delivery of required number of profiles to anywhere in the country. This way fabricators not only need to carry low inventory levels but also order their requirements according to their needs.
This Really Is It
Do your research. Study and re-assess your fabrication capabilities and facilities, prepare a detail plan of how you want to optimize your capacity. Have a word with your bank to explore the possibility of term loans or working capital. Then decide whom you'd like to partner with.
Or best, give Ökotech a call or email to start a dialogue.  Be prepared to venture into one of the most exciting business journeys which has success written all over it.