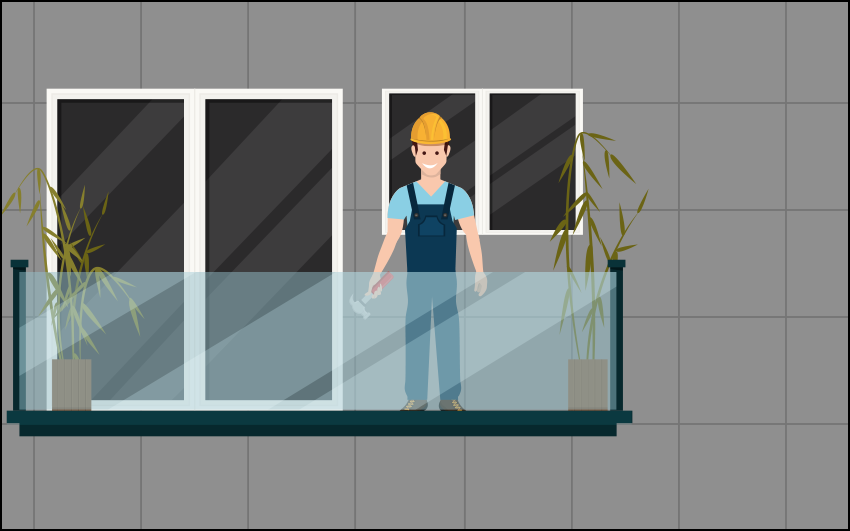 Become the fabricator partner who constantly embraces new technologies and offers his customers the next generation uPVC window and door systems. This entrepreneurial spirit will earn you great recognition and establish you as a fabricator that customers trust. 
Customers don't just look for great service but also a great range. This way you as a fabricator will not only know the pulse of your customers but also identify their needs right in order to attract them and expand your clientele through their referrals.  
All our profiles are made with high quality materials to ensure that the profiles never discolor. The German machinery we use in the manufacture of every profile, coupled with the highest quality raw materials and the multiple quality checks we put them through, ensure that the range of uPVC window and door solutions you offer is not just wide but also made to perform exceedingly well. 
The multi-chambered section and high wall thickness add to the performance and strength of our uPVC window and door profiles. 
In short, the uPVC window and door systems you offer will be noise-resistant, leak-proof, wind resistant and offer excellent thermal efficiency while being environmental friendly and extremely easy to maintain.
Offer Something Others Cannot
You can offer a range of customization options which are not just limited to the designs and dimensions of the uPVC frames but also extend to the lamination/colour, glazing, mesh, grill and original hardware.
Another key factor that plays a critical role is the range of uPVC window and door profiles. As a versatile and highly flexible fabricator, you can now offer a range of windows and doors including simple solutions like uPVC Sliding windows, uPVC Sliding doors to the more complicated uPVC Slide and Fold doors and uPVC Arch windows.

This way you will ensure that every customer's needs are met and you deliver outstanding functionality, and durability at a price that will be competitive. Giving your customers the confidence to recommend you to their friends and relatives. 
uPVC Windows
When it comes to windows, uPVC Casement windows lend a sleek and modern look to a variety of spaces and are the profile of choice for residential new builds & retro-fit projects. Fixed windows offer slim sightlines & add a touch of elegance to any space. If your clients are looking for style with safety, you can suggest uPVC Villa windows which come with a grill and a mesh.  uPVC Sliding windows work to provide expansive views of the outdoors, featuring less frame and more glass, with the height extending to even 7 feet. You can also suggest uPVC Arch windows which look great and add a regal twist to any space. uPVC Tilt and Turn windows provide flexible ventilation.  If your client has multiple requirements, you can also ask them to consider combination windows which are an integration of casement, fixed and sliding windows and can be customized to suit their needs.
uPVC Doors

Your customers can enjoy uninterrupted views of the outdoors with our uPVC Sliding doors that blur the boundaries between indoors and outdoors with their large panes of glass that can even go up to 10 feet in height. Or they can now open their homes to nature and maximize their living space with the new generation multi pane uPVC Slide and Fold doors that offer maximum flexibility. They can also enjoy the highly aesthetic and smooth operation of the uPVC Casement doors you fabricate. Their high thermal and noise insulation ensures the space stays cool and remains sound-proof. 
High Performance, Low Maintenance
Reduce electricity bills by up to 30%

Noise insulation of up to 40 dB

Water tight

Wind resistant

High security 

No dis-coloration or weathering

No corrosion, warping, rusting or jamming

Easy maintenance 

Highly durable
In our fast paced lives, everyone appreciates punctuality and timely service. Our logistics ensure that you get timely delivery of your required number of profiles so that you can carry low inventory and work without the worry of delayed deliveries.
Last but not the least, all customers prefer a 360° service that is hassle free and covers recce, design, fabrication, installation and post sales service.  
A fabricator who can make the experience of installing uPVC windows and doors easy and seamless for a customer, is sure to get rewarded with repeat orders and be referred to customer's friends without any hesitation.