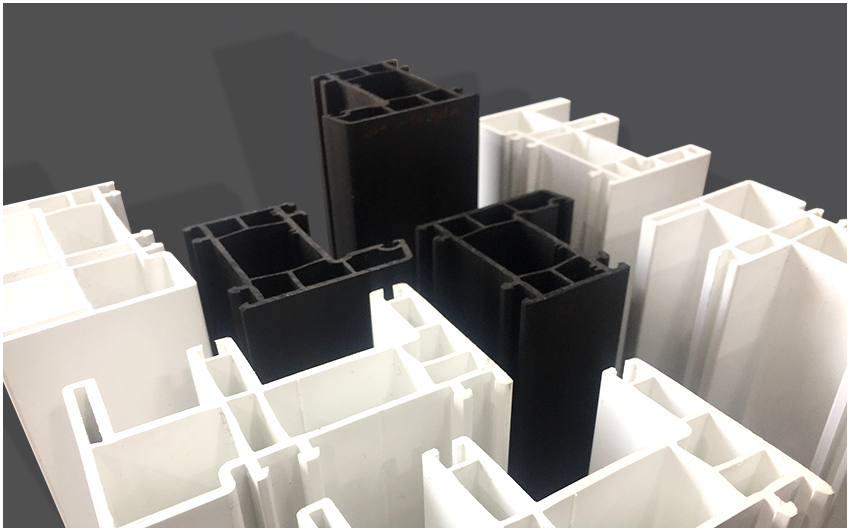 When you recommend window profiles to your clients, it is extremely important that you suggest uPVC profiles of superior quality that are high on durability and performance. Window profiles that are environment friendly, suitable for all weather conditions, require low maintenance and are highly durable are every customer's preference. Providing clients with genuinely high-quality products is the best way to ensure absolute customer satisfaction. This not only encourages loyalty but also helps build better relations with them. Delivering high-quality products reduces the risks and costs of faulty repairs and creates a reputation among clients.
uPVC has quickly become the preferred choice for the best window profiles, because it has multiple benefits over traditional wood or metal. Even in the construction industry, it is the material of choice for creating high-quality window and door profiles. Whether for residential or commercial usage, the high-quality uPVC window profiles by Ökotech prove to be a suitable solution for all spaces. Along with its wide range of advantages, it is the manufacturing process that goes behind building these profiles which ensures extreme durability and improved performance.
How do we ensure our uPVC profiles are high in quality?
● High-quality raw materials- We manufacture our uPVC window and door profiles with only the best quality of raw materials that are accurately and scientifically mixed.
● German technology- Adhering to strict European standards, Ökotech makes use of cutting-edge German machinery & technology.
● Internal quality checks- Strict quality checks at every step in the manufacturing process enable us to deliver window profiles that are robust, long lasting and versatile.
With Ökotech, you can be assured that only quality products are delivered to you and your clients ensuring the best window profiles. Many common issues that are often encountered in Indian households like rusting, warping, fading and damages due to extreme weather conditions can be eliminated if one opts for only high-quality window profiles. These are not just durable and easy to maintain, but can also withstand harsh weather conditions, water leakages and termite infestations thereby saving you the costs of expensive repairing and constant maintenance. Manufactured using advanced German technology, Ökotech uPVC profiles are lead free, cost effective and have a strong build that lasts for decades. Its high grade flexibility makes it an excellent choice for windows in commercial and residential projects.
Some other advantages of Ökotech:
● Increased security- Due to its tough build, these window profiles are equipped with extra strength and a multi-point locking system that makes it difficult to damage or break through.
● Reduced noise pollution- uPVC window profiles also come with a double sealed system that effectively reduces noise levels by up to 40 dB making your indoors more calm.
● Heat insulation- Another added advantage of uPVC profiles over traditional wood is heat insulation that helps cut AC bills.
● Wind and weather resistant- The multi-chambered design provides extra strength that can withstand high-speed winds and thunderstorms.
● Fire resistant- A fire retardant used in their manufacturing mix makes the profiles fire resistant.
Available in a wide range of combinations, sizes and colours, Ökotech uPVC window profiles are highly customizable based on specific needs and personal design preferences of your clients. High-quality and durability is a major concern in every customer's mind and Ökotech is guaranteed to provide superior quality products with high precision and an everlasting performance that makes us one of the best window profiles manufacturers in India.