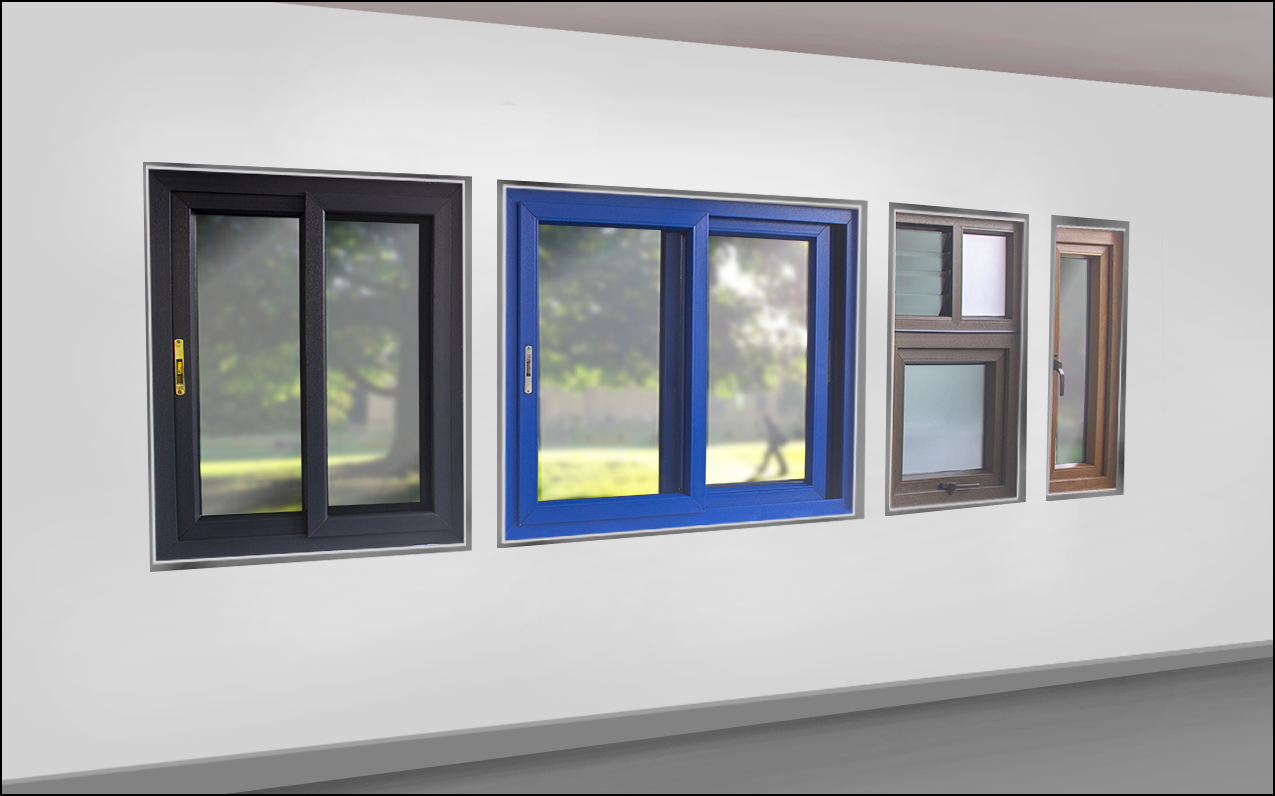 India is one of the most diverse countries in more ways than one. And none are more apparent than the vastly different weather conditions that you will find across the landscape. From intense heat in the plains, heavy rainfall and humidity along the coast, dry and dusty winds in the arid spaces, to bitter cold in the mountains, we have it all. Apart from the challenges posed by the weather, we also face issues like termites and other pests. To withstand these harsh conditions, our doors and windows need to be built so they can take a beating over the years. Traditional materials like wood or steel, that were commonly used in the past, have their own unique limitations, even after constant upkeep and maintenance. That is why customers look for high-quality uPVC windows and doors where they can simply fit-and-forget.
uPVC, or Unplasticized Polyvinyl Chloride, is a highly versatile and sustainable material, known for its rigidity and durability. It comes with many attractive benefits that traditional materials like wood just cannot match. Unlike wood, iron, or steel, it retains its shape and finish even in the harshest weather conditions, and is also completely termite-proof.
What features make uPVC windows and doors easy to maintain?
There are a whole host of reasons that make uPVC windows and doors high on performance and low on maintenance.
They are highly durable
They do not rot, corrode or warp
They look as good as new for decades as they are designed to retain their shape, size, colour, and shine
They are completely termite-proof
They are fire-resistant
They are immune to saline water and moisture
They don't require frequent polishing or painting
These features ensure that uPVC windows and doors look as good as new even after years of heavy use, that too with almost zero maintenance.
High-quality uPVC doors and windows are also the best option for coastal locations and high-rise buildings, because they are resistant to strong winds and heavy rainfall.
Other benefits
Good quality uPVC doors and windows are also waterproof, so there is no need to worry about leaks or wet patches even in coastal areas or places that receive heavy rainfall. Humid climate and the saline water in the air that accompany it, also do not harm these sturdy windows and doors. They will not rust, warp, or deteriorate under these conditions. uPVC doors and windows also provide excellent sound insulation, cutting down external noise by up to 30 to 40 decibels. These door and window frames also offer enhanced safety & security, because of the provision of multi-point high security locks. They also come with multiple glazing options and superior thermal insulation, which keeps the indoors relatively cool even in the peak of summer, which cuts down on high air-conditioning bills by up to 30%.
Quality that speaks for itself
There are a couple of things that make Ökotech window and door profiles high-quality and extremely durable.
Proprietary raw material formulation
At Ökotech, we source and use the best raw material available, and mix them in-house, instead of using ready-made formulations. The use of high quality raw materials in our manufacturing process makes the uPVC profiles strong, durable, and resistant to UV rays.
World-class technology, precision engineering
To ensure high quality and impeccable consistency, at Ökotech we use a range of cutting-edge machinery, that is all imported from Germany, to manufacture our uPVC profiles.
All Ökotech uPVC profiles are RoHS certified (Restriction of Hazardous Substances). All our products pass through multiple quality control checks and adhere to stringent European standards.
Every Ökotech profile is a product of an experienced and skilled workforce, that adheres to the highest European standards, thus ensuring unrivaled quality and consistency. Our state-of-the-art production machinery enables our team to manufacture window and door profiles that are high on quality and low on maintenance.
These standout features make Ökotech profiles the best option for your customers who are looking for a combination of durability, style, and low maintenance in their windows and doors.