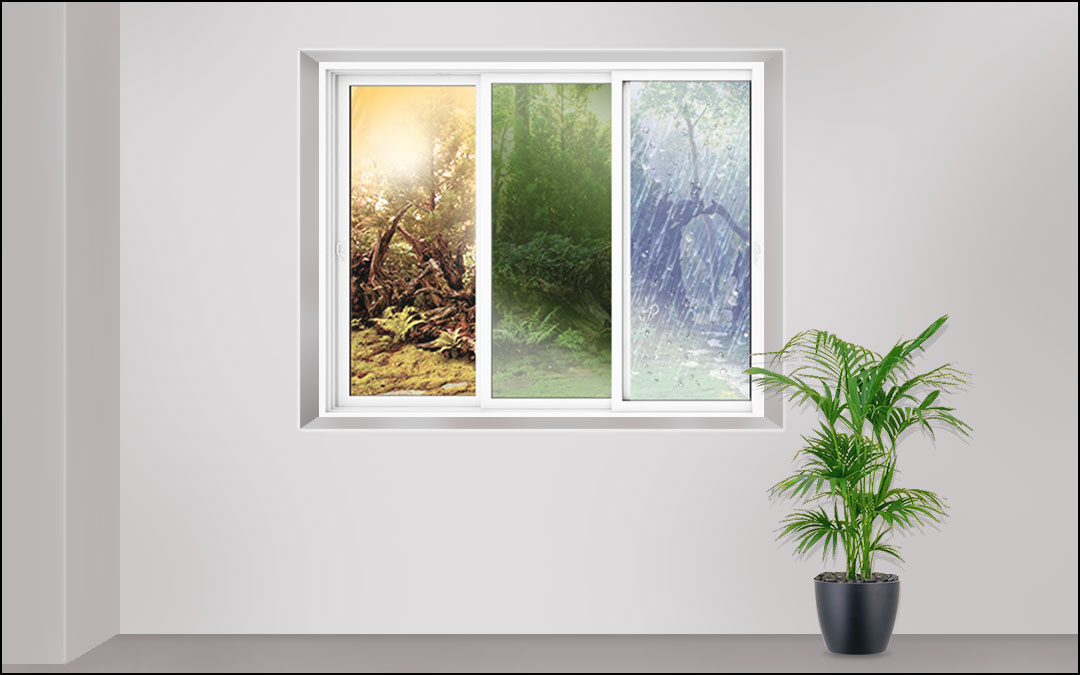 Indian weather is as diverse as India itself. In a country where there are high speed winds from the ocean in one region to scorching heat from the Sun in another, the weather is different every few 100 kms. And to add to this, drastic weather changes in the same region are not uncommon. Such extreme weather calls for fabricators to choose window and door profiles that can withstand all that the Indian weather has to offer—extreme winds, heavy rains, dust, high heat and more.
Okotech's uPVC window and door profiles are weather-proof uPVC profiles that have been built to suit the Indian weather.  The German technology and superior lead-free uPVC compound used in the manufacturing of these profiles ensures that the profiles stay sturdy, durable and efficient.
A major relief to your customers who live in cities that are particularly hot throughout the year or have extreme heat during summers, uPVC window and door profiles from Okotech, with their multi-chambered sections, unique double seal mechanism and multiple glazing options effectively insulates heat and keeps indoors cool. These uPVC profiles for windows and doors also help cut AC power bills by up to 30%.
Another challenge that the Indian weather brings with it is rain water seepage. The precision and dimensional accuracy with which Okotech uPVC profiles are manufactured ensures that they are 100% leak-proof and water-tight so that rain water does not seep in into your customer's homes.
Okotech uPVC profiles for windows have been built to make them wind resistant. These uPVC window profiles come with hurricane bars and are ideal for customers staying in high-rises and buildings in coastal areas that are subject to harsh winds.
Apart from that, uPVC profiles are also dust-proof and are ideal for cities where dust storms are common.
While these profiles ensure water, dust and wind resistance, they also fare exceptionally well in terms of durability as they have been built to not get deformed from external pressure caused by high winds or heavy rains.
These profiles also do not warp in hot and humid weather and do not rust in heavy rainfall. They also remain chemically inert to salt water extending the life of the profile.
Tropical weather invites termites to bite into wooden windows and doors but termites cannot bite into uPVC which is an added advantage of using uPVC window and door profiles.
Perfect for the needs of your customers, perfect for your needs as a fabricator—Okotech uPVC profiles come in a range of profile designs and can be customized to suit the needs of your customers.
When you provide your customers with windows and doors that are weather-proof, efficient and durable, your customers are surely going to make you their preferred choice of fabricator.