ENERGY SAVING
ÖKOTECH uPVC profiles can be up to 3 times more effective at maintaining cool temperatures within a building.
WATERPROOF
ÖKOTECH uPVC profiles are fully resistant to strong tropical rain and remain leak proof.
SALT WATER
Saline water has no effect on ÖKOTECH uPVC profiles.
HUMIDITY
ÖKOTECH uPVC profiles will not warp, rot or break down in hot and humid climates.
TERMITE PROOF
Termites often destroy wooden Windows and wooden sub frames for aluminium Windows in tropical climates, but termites cannot attack uPVC.
SECURITY
ÖKOTECH uPVC profiles allow incorporation of multi-point high security locks. All locks and fittings are screwed into the steel core of the profile framing.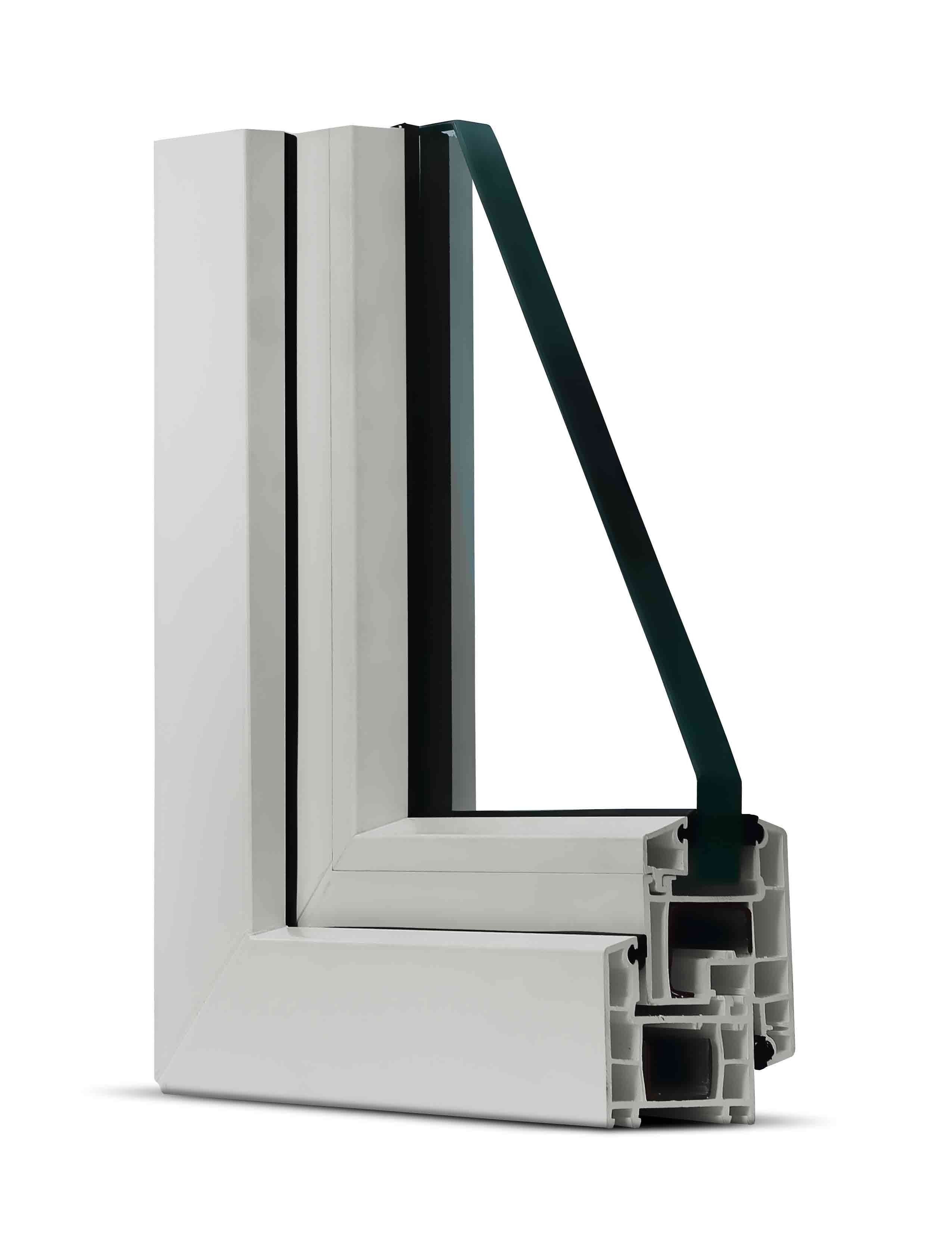 POLLUTION FREE
ÖKOTECH uses lead-free, environment-friendly uPVC profiles to meet greenline norms of European companies.
DURABILITY
Designed to last for the lifetime of their use, ÖKOTECH uPVC profiles never need painting and will look as good as new for decades.
SUNLIGHT
With a heat insulation at least 2.2 times better than Aluminium profiles, ÖKOTECH uPVC profiles control energy costs in buildings.
WIND
Ideally suited to seaside locations and for use in high-rise buildings, ÖKOTECH uPVC profiles maintain their strength through fully reinforced galvanized steel inner frames.
NOISE REDUCTION
ÖKOTECH uPVC profiles are designed with a double-seal system that allows for greatly reducing noise by 30-40 dB.
FIRE RESISTANCE
uPVC is self-extinguishing – it will not allow fire to spread due to fire retardant used in the mix. ÖKOTECH uPVC profiles are manufactured to DIN standards.