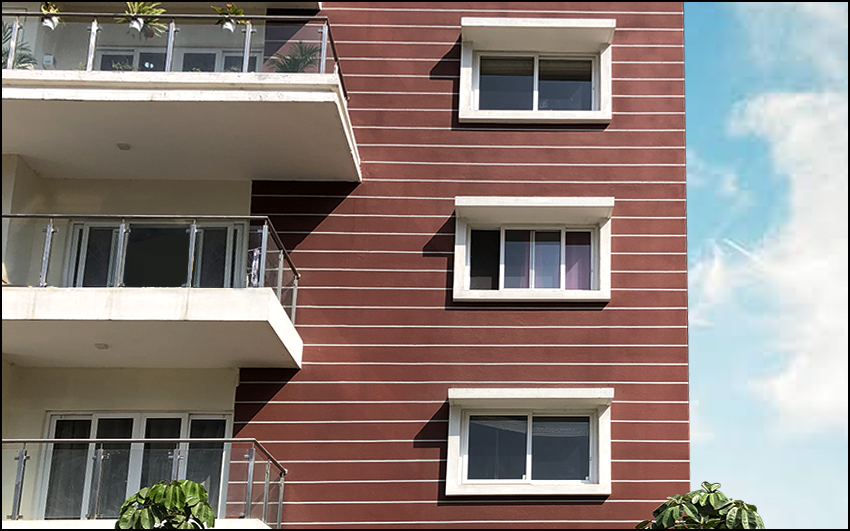 The more you ask customers about their decision to choose uPVC windows and doors, the more they feel comfortable to speak up about their decision. Right from talking about how easy it is for them to operate uPVC windows in all kinds of weather conditions to how uPVC windows have helped them cut their electricity bills and reduce the noise levels. The praises never stop.
Why is uPVC such a good material?
uPVC is proven to offer excellent performance and durability. It is long lasting and requires very little maintenance making it the perfect material for windows. It has also been tested and proven for thermal efficiency, sound insulation and great value for money.
uPVC window profiles tend to be considerably more cost-effective in the long run than steel and wood and provide more benefits. The material is a popular choice because it requires very little maintenance; other than cleaning the frames a few times a year, you can leave your windows to look after themselves.
As stated earlier, uPVC window profiles are extremely energy efficient so installing them can really help bring down the cooling costs and keep the interiors cool and comfortable. Due to its resilience, strength and robustness, uPVC window profiles are also very reliable when it comes to security.
Fast becoming the most preferred material
uPVC is a perfectly safe and non-toxic material and has some impressive accreditations to its credit. With tons of benefits and the ease of maintenance, uPVC is fast becoming the most preferred material for windows and doors for commercial and residential spaces alike.
uPVC benefits at-a-glance
uPVC profiles are easy to work with and fast to assemble and fabricate
Easy to maintain and clean – just a wipe with a damp cloth is enough
uPVC profiles are multi-chambered for great insulation, helping customers
reduce their power bills
uPVC profiles are light in weight, making uPVC double or triple glazed
windows quick and easy to fabricate and install
uPVC windows last for decades. They will also not lose their colour or fade
They can offer the amazing look of wood. There are available in a variety of colour and laminate choices
Won't rot, peel, chip or warp
The most advanced window system
Ökotech uses state-of-the-art technology and proprietary formulation to produce the most advanced uPVC window profiles. Helping you fabricate the best and the most hassle-free window systems on the market — sliding windows, casement windows, tilt and turn windows among many others.
All Ökotech profiles are designed, tested and engineered for optimal performance, structural integrity, strength and protection against the elements.
What this will mean to you?
The demand is there, and realize that people will pay more for higher quality and for what they want and desire. In return you give them a design of their choice, in the colour that will match their aesthetics and a window that is built to perform and built to last.
The biggest benefit of all, you as an Ökotech fabricator, will be becoming an expert fabricator and installer of world-class window and door systems. You will have invested your time and money into designing and producing precision crafted uPVC windows and doors, instead of still working with wood, steel or iron.