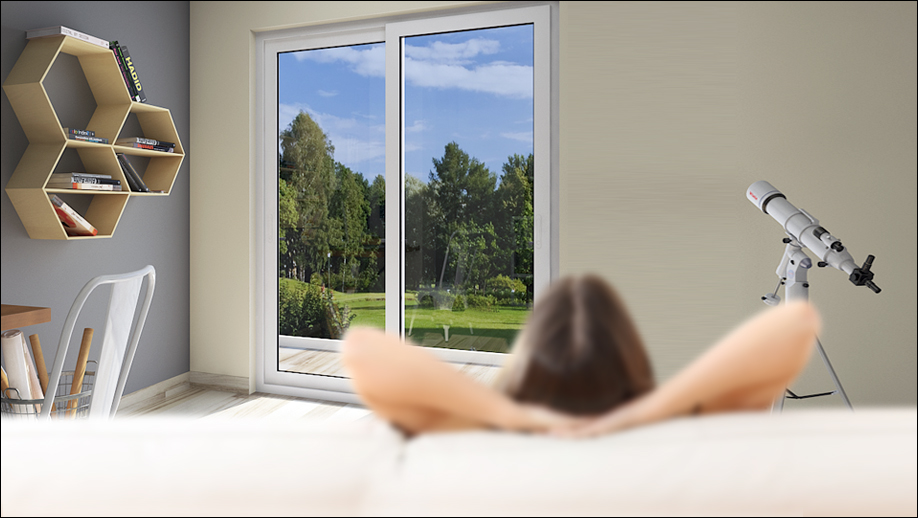 Fitting uPVC windows and doors is an attractive proposition. They are not only expertly designed but also add lasting value to residential and commercial buildings. They are smart, strong and virtually maintenance free. The unique properties of uPVC is what makes it an obvious and preferred choice for millions of owners and builders across the country who are looking for windows and doors that are high on performance, low on maintenance and cost-effective in the long run.
uPVC windows and doors are remarkably easy to maintain and do not require expensive varnishes or timely polishing. There is no flaking, no fading, no rusting and no rotting. All that is needed to keep them looking like new and perform efficiently is an occasional wipe with a damp cloth and putting a little oil on the locks, hinges and levers, it is that easy and economical.
Not just the cost of maintenance but also their durability makes them a cost-effective choice in the longer run. Unlike, wooden or windows and doors made from other materials—which are prone to termite-infestation, rusting, fading and warping— uPVC profiles retain their shape, size and color for years to come.
In fact, they are widely used and are found to be stable and effective in all kinds of climatic conditions. From hot regions to tropical environs of Kerala. From deserts of Rajasthan to the coldest parts of the Himalayan foothills of J&K, Himachal and Uttarakhand.
As a matter of fact, most urban residents would want to use only uPVC doors and windows reasons other than just aesthetics, durability, low maintenance and cost-effectiveness. They are the best options due to their air and water tightness, noise reduction capabilities and their ability to provide excellent thermal insulation, which helps save air condition power costs in homes, offices and commercial establishments.
uPVC windows and doors are known for their energy efficiency and come with multi-chambered sections and multiple glazing options which helps in thermal insulation and brings down AC power bills by up to 30% (2.2 times better than aluminium).
The environment benefit of using uPVC instead of wood and metal is unmatchable. Due to their ability to conserve energy throughout their lifetime, uPVC windows are tagged as 'green windows'.
Okotech uPVC window and doors profiles come with a very high surface finish, have soft-contoured profiles along with a whole variety of styles to meet the needs of the most demanding architects, designers and users.
Behind every Ökotech uPVC Profile, there is a fully trained and skilled workforce operating within the parameters laid down as per European standards. Every production machinery is German made which helps form, shape and produce our profiles to precise specifications. Our lead-free uPVC profiles are also manufactured to be sustainable and 100% eco-friendly. The aim is to provide the best product range and offer uncompromised quality.