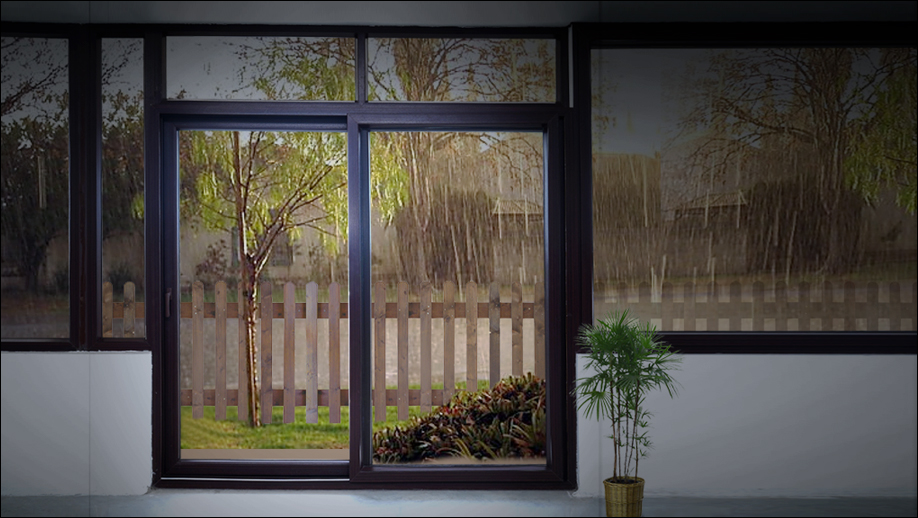 When it comes to choosing windows and doors, uPVC window and door profiles win over traditional wood and metal profiles every time. They're extremely durable and versatile, require near-zero maintenance, and come with a range of other attractive features.
But how do they achieve these impressive characteristics? The secret is in the way the profiles are manufactured.
Right from using the best raw materials to state-of-the-art machinery to doing rigorous quality checks, Okotech uPVC profiles are built to perform. Our profiles are made with superior lead free uPVC compound and higher levels of Titanium and only the best raw materials are sourced from across the globe to make Okotech uPVC profiles stronger and more durable. For extrusion, Okotech employs the world famous Krauss Maffei extrusion machinery from Germany. The scientific, accurate, and uniform mixing of ingredients of raw materials is guaranteed by large-scale automatic mixing equipment. The high-precision moulds used to create our profiles ensure dimensional accuracy and excellent surface finish. The whole process is monitored by our quality control team and every Okotech profile undergoes 18 rigorous quality checks to ensure the highest standard of quality compliance – thus creating profiles that are built to perform and built to last.
Advantages of ÖKOTECH
Energy saving – Up to 3 times more effective at maintaining cool indoor temperatures.
Pollution-free – Our environment-friendly uPVC profiles for windows and doors meet the greenline norms of European companies.
Waterproof – Our profiles are fully resistant to even strong tropical rain and always remain leak proof. Also, saline water does not harm them.
Extremely durable – They never need to be painted, and will look as good as new for years to come.
Heat insulation – Our profiles help reduce energy costs in buildings, thanks to heat insulation that is at least 2.2 times better than Aluminium profiles.
Termite-proof – Completely safe from termites, our uPVC window and door profiles don't face the issues that wooden profiles do, in humid conditions.
Noise reduction – They come with a unique double-seal system, which greatly reduces noise levels by 30-40 decibels.
Fire-resistant – Manufactured to DIN standards, our profiles are self-extinguishing – meaning they will not allow fire to spread, due to a fire retardant used in the mix.
Security – Our profiles allow for the incorporation of multi-point high-security locks. All locks and fittings are screwed into the core of the profile frame, giving them unmatched strength.
Wind resistance – They are the profiles of choice for high-rises and coastal areas that are prone to strong winds and heavy rains. Even years of being battered with strong winds does not weaken the profiles in any way.
Okotech has a wide range of profile designs and also offers customized uPVC window and door profiles engineered based on your exact requirements and budgets. All these features make Okotech the perfect choice for the needs of fabricators and their customers.