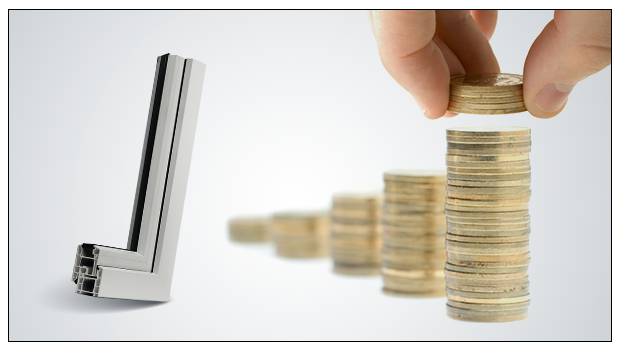 uPVC is a versatile polymer and is based on polyvinyl chloride (PVC). It is used as an alternative to wood and aluminium in the building industry and to install window profiles in a home or commercial building. The best uPVC profiles have versatility and are produced in captivating textures to match the needs of the consumers.
uPVC profiles are made lead-free and are manufactured by using galvanised technology. The best uPVC profiles guarantee durability, cost-effectiveness, high operating pressure point, good fire endurance, and long lasting life because of how sound their built is.
These profiles are fabricated and used by many industries for the following reasons:
Noise Redundant:
Buildings require proper insulation to prevent external noise travel inside. Effective sound insulation can't solely be dependent on sealing the windows during the installation process. Therefore, the profiles should be designed in a way that reduces the amount of noise coming through.
The best uPVC profiles are designed with a double seal system that reduces noise by a large decibel.
For the best soundproofing results, it is important to take a holistic approach as there can be wall vents and leaky doors as well that can add to the noise penetration.
Fire Retardant:
Thanks to their high-temperature endurance, the best uPVC profiles are proven to be the best retardants of fire and can't melt off easily. Where a fire can swallow up any wood within nanoseconds of its start, uPVC profiles act as a great fire retardant.
Environmental friendly:
uPVC profiles are reusable, low maintenance, and almost never need constant attention for touch-ups here and there. They do not weather and are easy to install and remove.
Installation of the best uPVC profiles will help you keep your home warm on a chilly night too.
Termite proof:
It's important that a building where you are living in safeguards you from all sides. Breaking in of insects can not only create a mess but can affect the health of the people residing inside. uPVC profiles are the best option for termites because they cannot enter inside but on the other hand, they can easily destroy the wooden Windows and wooden subframes made out of aluminium in tropical climates.
uPVC Price List:
The uPVC profile price depends solely on the choices/customization a customer makes. Factors such as :
heat insulation
material used
the width of the profiles
opening types
the internal structure of profiles
profile colours
profile reinforcement
and, partitions determine the uPVC profile price.
If the uPVC profiles ordered are wide, sturdy, and with more partitions, the uPVC profile price would be higher as compared to narrower uPVC profiles that provide average sound and heat insulation or other moderate customization.
Okotech's assurance of quality and great variety is what makes them the best choice for buying the uPVC profiles. To find out more about the different types of uPVC profiles that we have, please contact us or explore further: https://okotech.in/