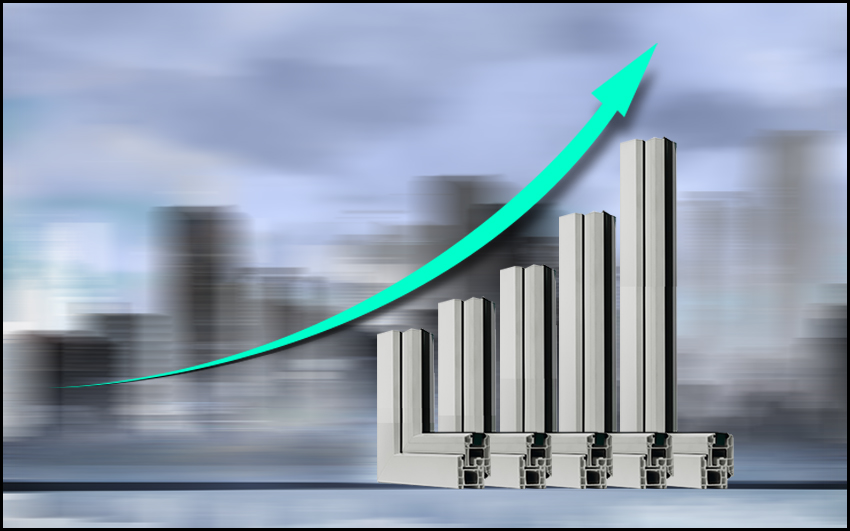 Over the past 15 years, the Indian real estate sector has witnessed exceptional growth. Driving this growth is the rapid urbanization and the changing lifestyles that are influencing the introduction of innovative building technologies and materials. uPVC (unplasticised polyvinyl chloride) is one such building material which is poised to replace wood as the primary material used for windows and doors.
Noticing the growing demand for uPVC windows & doors, more and more entrepreneurs are entering lucrative uPVC fabrication business. This trend is also making existing window fabricators switch to uPVC as their preferred material.
However, the windows & doors sector is not organised and there is no specific standardisation or guideline followed. As India is a price sensitive market, some fabricators often compromise on quality to earn higher profits.
To reverse this trend, responsible uPVC manufacturers are involved in the process of creating awareness for uPVC as a better material and are focused on making the market more organised by standardisation of quality and building their capabilities to meet international standards. Benefitting both the consumer and fabricators alike.
Will the demand for uPVC products keep growing?
Earlier on, there was no single material for windows or doors that could remain stable throughout the year and in adverse weather conditions. However, in today's time, uPVC has proven itself beyond any doubts as the most reliable, versatile, effective and efficient window and door solution available in the marketplace.
Architects, designers and consultants have now found a single material that fulfils all the diverse window and door requirements, such as thermal insulation, water tightness, sound resistance, looks and appearance, as well as durability. uPVC window profiles have proven their effectiveness even in harsh tropical and salty coastal climates.
The benefits of uPVC are increasingly making influencers very confident when they recommend world class uPVC products to builders and consumers who are looking for greater comfort and better lifestyles.
As per recent research reports and observation of market trends, the uPVC window and door market is projected to grow considerably over the next 15 years.
Major drivers of this growth will be new and replacement sales, large high-rise apartment complexes in the expanding urban and tier 2 markets, and in rural markets as well.
Benefits of uPVC windows & doors
Cut electricity bills by up to 30%
Reduce noise by up to 40 dB
Leak-proof
Withstands high velocity winds
Zero support to fire
High security
No dis-colouration or weathering
Does not corrode, warp, rust or jam
Minimal maintenance
Eco-friendly
Highly durable
Can you customize uPVC window profiles?
Building or refurbishing a home or an office is a huge task and requires careful planning. People want everything to be an extension of their taste and style, including the kind of uPVC windows and doors they choose. If you want their business, exceed their expectations.
A wide range of customisation is possible. Options to choose between frames, glass, glazing, colours/laminates, mesh and grills are often provided by uPVC manufacturers to match with the specific design needs.
Fortune favours the enterprising
The uPVC sector has great potential for growth. The announcement of 100 smart cities, growth in infrastructure, increase in FDI and growing middle class are the major drivers of the Indian uPVC windows and doors market.
Recent reports have estimated the uPVC market to grow at a CAGR of 7%. This gives a clear indication that the uPVC windows and doors fabrication business will get more opportunities to grow.
A business primed for success
The uPVC sector is maturing and the emphasis laid on quality rather than opting for low-cost and cheaper alternatives is more or less on the decline. Quality is the driving force and a big priority for people thinking about constructing new homes or renovating their existing ones.
The time to find out more about how the uPVC fabrication business is right for you, is now. Get in touch with Ökotech; the only business partner, who looks at your business as an extension of theirs and with a single minded focus – turns it into a big success