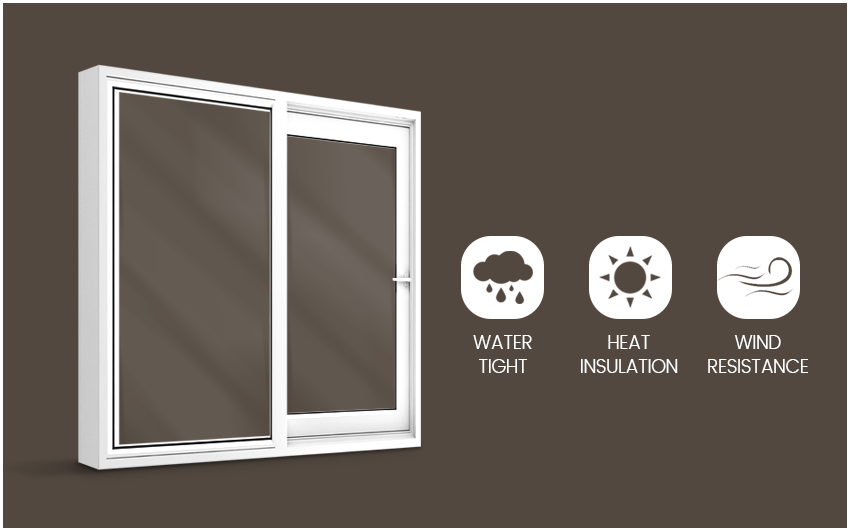 Across its vast expanse, India faces diverse and extreme weather conditions throughout the year. This is why, while building a residential or commercial space, customers look for highly durable materials that can withstand extreme weather and look great for years, without the need of constant maintenance.
Speaking of windows and doors, some frequently encountered issues in the context of Indian households are rusting, warping, and fading for starters. Water leakage and termite infestation are also common problems that require constant attention and expensive repairs and / or refurbishing.
The easy solution to these problems is the use of high-quality uPVC profiles for windows and doors by Ökotech. One of India's leading uPVC door and window profile manufacturers, Ökotech uPVC profiles are manufactured with a superior lead-free compound, using world-class, state-of-the-art German machinery. These uPVC profiles for windows and doors come with a host of advantages that make them ideal for India's extreme weather conditions.
Increasingly hot summers are the norm for most parts of India, during which a lot of households see an inevitable surge in their AC power bills. Ökotech uPVC profiles come with multiple glazing options, and provide superior thermal insulation that is at least 2.2 times better than that provided by traditional materials. This keeps the indoor temperature lower, helping users to cut down their AC bills by up to 30%.
People living in coastal regions or areas that witness heavy rainfall have to deal with issues like rotting, warping, and leaking windows. Ökotech waterproof uPVC window profiles are built to remain water-tight. This feature not only protects the windows and doors themselves, but the walls as well. They remain leak-proof even during strong tropical rain, and are also immune to the eroding effect of saline water. They can even withstand heavy winds and high velocity rains because they come with hurricane bars – which are especially useful for houses in coastal areas or high-rise apartments.
Ökotech uPVC window profiles also come with a host of customization options in terms of colour, lamination, glass, glazing, hardware, and mesh and grill options. A quality mesh is necessary to keep mosquitoes and other pests away.
Some other advantages of these uPVC window profiles include reduced noise pollution and enhanced security. These uPVC profiles for windows and doors come with a unique double-seal mechanism – this reduces outside sounds by up to 40 dB, making your indoors more calm and peaceful. The multi-point locking system on all Ökotech uPVC profiles adds an extra layer of security by incorporating metal grills into the frame. They are also fire-resistant, since uPVC is a self-extinguishing material which does not allow fire to spread. This is due to the fire retardant used in the mix.
What's more, all these benefits come with extremely low maintenance needs. Ökotech uPVC window profiles do not require painting or polishing, and the window and door profiles will retain their shine, colour, lustre, and shape for years to come.