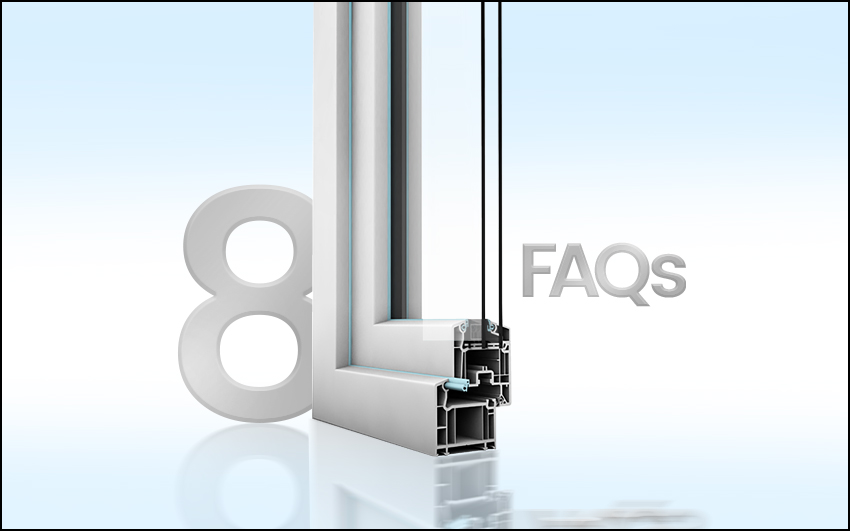 uPVC is one of the building materials that has revolutionized the construction industry and has fast become one of the most preferable building materials for windows and doors, thanks to its unique characteristics and beneficial properties. Here, we answer some of the most frequently asked questions about uPVC windows and doors.
Difference between PVC and uPVC windows
PVC stands for Polyvinyl chloride and uPVC stands for Unplasticized Polyvinyl Chloride. Both of these materials are extensively used in the construction industry, but uPVC delivers a higher-performance when used as a building material for windows and doors. Due to its chemical composition, PVC is less durable and more toxic for the environment whereas uPVC is exceptionally durable and long-lasting and is completely non-toxic and eco-friendly.
Are uPVC doors and windows toxic?
No, unlike PVC windows and doors, uPVC windows and doors are built with high-quality raw materials that are lead-free and safe for the environment. Additionally, they also offer high energy efficiency and help reduce expensive energy costs by providing better insulation than other conventional window and door systems.
Can uPVC windows be fitted from inside?
The architecture of the building determines whether a window can be fitted from inside or outside. Although it doesn't make much difference, most uPVC windows are installed from the outside. Also, all uPVC windows are always sealed from the outside.
Can uPVC windows be recycled?
Yes, uPVC windows can be recycled. This not only makes it a more environmentally-friendly alternative but also saves thousands of tons of landfills being dumped every year and helps prevent land pollution.
Can uPVC windows look like wood?
Yes, uPVC windows and doors can be custom-made to look like natural timber. When opting for laminates, you could either choose from a range of solid color profiles or pick from a variety of finishes that mimic the look of natural wood. However, the variety of options available depends on the uPVC supplier you opt for.
How to clean uPVC windows?
Cleaning and maintaining uPVC windows is easier than taking care of any other type of windows and doors. As they are highly resistant to any damage caused by staining, scratching, saline water, dirt and dust, they can easily be cleaned in a regular way with a dry cloth.
You can also mix a cup of vinegar with 4 cups of hot water and spray it on the windows and doors. Then, leave it on for 10 minutes and wipe it off with a clean, dry cloth to remove any excess liquid.
What are double glazed uPVC windows?
Double glazed uPVC windows are built with two panes of glass and a vacuumed space between them that is usually filled with an inert gas, preferably argon. This space acts as a barrier and traps the heat within the interiors. This helps in energy conservation and yields better thermal insulation. Double glazed windows also help in curbing noise pollution by soundproofing your indoors.
What are the benefits of uPVC windows and doors?
Apart from the above-mentioned features and benefits, high-quality uPVC windows and doors provide a large number of advantages over their traditional counterparts. Some of these are:
Cut electricity bills by up to 30%
Reduce noise by up to 30-40 dB
Water-tight
Built with self-extinguishable material
Looks as good as new for years
Eco-friendly and recyclable
Highly secure with multi-point locking systems
Does not rot, corrode, fade or discolor
Extremely easy to install and maintain
uPVC windows and doors are highly customizable and versatile, and last for years without much wear and tear. All Ökotech uPVC doors and windows come with high-security multi-point locking systems, are extremely durable, resistant to harmful UV rays, self-extinguishing, sturdy in their build, and do not lose their shape or shine for years to come.