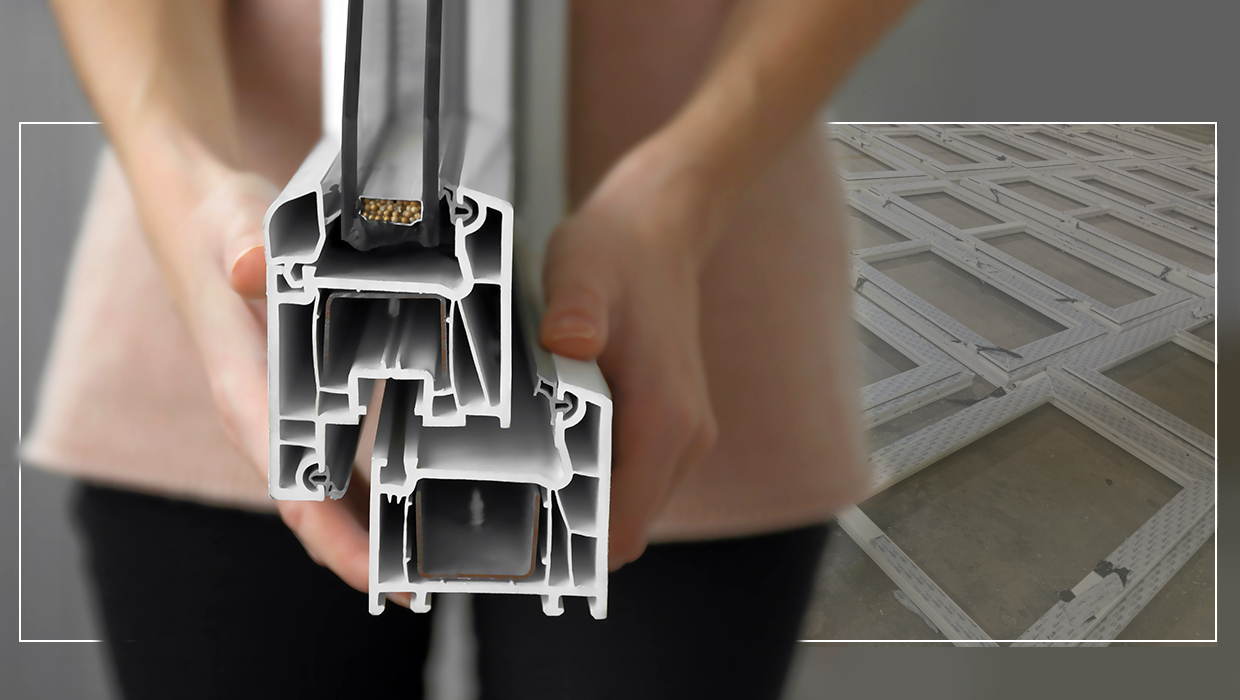 UPVC profiles for windows and doors play an important role in design aesthetics and energy performance of buildings, be it commercial, institutional or residential. They provide physical and visual connection between the inside and outside and enhance the overall appeal of the building.
Growing Demand For uPVC In India:
The Indian window and door market was valued around Rs 13,000 crore in year 2013-14 and the market share of uPVC windows and door profiles share was about 6-7%. However, growing awareness about the benefits of uPVC profiles and demographic factors like rapid urbanization, growing concern about energy efficiency, regulatory changes is poised to change the fortunes of the uPVC windows and doors fabricators.
Massive construction activity is estimated to push the total built space in India and increase it by five-fold by 2030. 60% of this built space would be air-conditioned. The result? Over the next 10-15 years, the share of uPVC profiles is expected to grow by over 30% in both new and replacement sales.
uPVC profiles for windows and doors have several tangible and intangible benefits over their counterparts as they are fire, wind, and moisture resistant, aesthetic, long lasting, thermally and acoustically insulated, and can be customized according to individual requirements.
10 big advantages of uPVC Windows & Doors:
Architects and owners have carefully considered the qualities and long-term advantages and opted for uPVC profiles for windows and doors as the preferred choice
Unlike other materials, uPVC profiles do not rust in heavy rainfall and are termite proof thereby extending the life of the window profiles.
The unique formulation of uPVC profiles make it weatherproof and doesn't wither in any climate condition be it strong rainfall, extreme temperatures or humidity.
With strong heat insulation of atleast 2.2 times better than other material, uPVC profiles helps in saving energy costs by maintaining cool temperatures in the building.
UPVC profiles for windows are lead free and uPVC profile manufacturers are doing their part for a safe and better environment
With multi point high security locks fitted in the steel core of the uPVC profiles, these window profiles provide enhanced security to the space
Fully reinforced galvanized steel inner frames make uPVC profiles the ideal choice for high rise buildings withstanding strong winds
Specially designed with double seal system, uPVC profiles reduce noise upto by 30-40db
UPVC profiles are self-extinguishing in nature by not allowing fire to spread due to special fire retardant used while making the profiles.
UPVC profiles are easy to maintain and can last for lifetime with minimal maintenance
From sliding to casement to villa, with a wide range of uPVC profiles for windows and doors, it is the preferred choice for all
In India, Okotech is the only uPVC profile manufacturer, who can help you meet all the standards architects, building owners and home owners demand. Okotech is also the only uPVC profile manufacturers who can help fabricators deliver a world-class uPVC window and door.
Okotech is obsessed with precision engineering design, insists on using superior materials, delivers state-of-the-art extrusion along with comprehensive testing as a part of its unique Okotech-Fabricator partnership service.