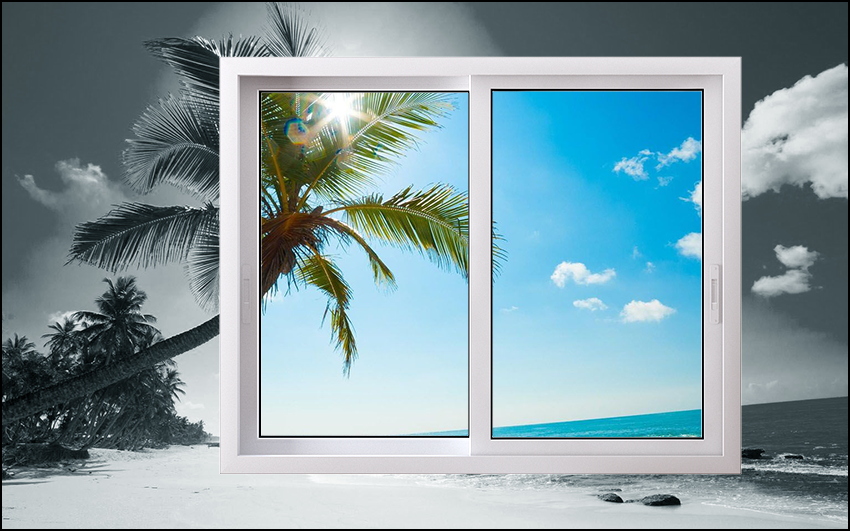 In recent years, traditional wood and metal window & door profiles have been replaced by a much more durable alternative – uPVC. This drastic adaptation can be attributed to the wide range of benefits that uPVC profiles come with, when compared to these traditional materials.
Let's see what makes uPVC profiles the smartest choice for all your residential and commercial window & door needs.
What is uPVC?
Unplasticized polyvinyl chloride (uPVC), also known as rigid PVC, is an extremely durable and versatile polymer based on polyvinyl chloride (PVC), which has evolved to become more efficient and affordable. It is a more durable alternative to traditional wood and aluminium in the construction industry, and is the preferred choice for high-quality window & door profiles in residential and commercial projects.
Why uPVC window & door profiles are the preferred choice
Save on energy costs – uPVC window and doors profiles are up to 3 times more effective at maintaining cool indoor temperatures, thus reducing energy costs, especially during the summer.
Waterproof – They are fully resistant to strong tropical rain and saline water, and always remain leak proof.
Extremely durable – They never need to be painted or polished, and will look as good as new for years to come. They are also immune to rusting, warping or fading.
Heat insulation – Thanks to heat insulation that is at least 2.2 times better than Aluminium profiles, uPVC window and door profiles do a great job of insulating the indoors.
Termite-proof – Completely safe from termites, they don't face the issues that wooden profiles do, even in the most humid conditions.
Noise reduction – They come with a unique double-seal system, that greatly reduces noise levels by up to 30-40 decibels.
Fire-resistant – When manufactured to DIN standards, with a fire retardant used in the mix, these profiles are self-extinguishing – meaning they will not allow fire to spread.
Wind resistance – They are the ideal choice for high-rises and coastal areas that are prone to strong winds and heavy rains. Even continuous exposure to strong winds does not weaken the profiles in any way.
With all these stand-out features, it is clear that high-quality uPVC profiles for windows and doors, like those manufactured by Ökotech, are the smart choice for any residential or commercial projects.
At Ökotech, all uPVC profiles for windows and doors are manufactured using the highest quality of raw materials and state-of-the-art equipment & machinery. Stringent quality checks are integrated into every step of the process to ensure top quality and high performance. Profiles are made with a superior lead-free uPVC compound and higher levels of Titanium. World class extrusion machinery from Germany is employed for the extrusion process and large-scale automatic mixing equipment guarantees the scientific, accurate, and uniform mixing of ingredients and raw materials. High-precision moulds ensure consistent dimensional accuracy and exceptional surface finish. The whole process is closely monitored by our quality control team and every Ökotech profile undergoes rigorous quality checks to ensure the highest standard of quality compliance, allowing us to create beautiful, durable and versatile profiles that are built to perform and look as good as new even after years of use.