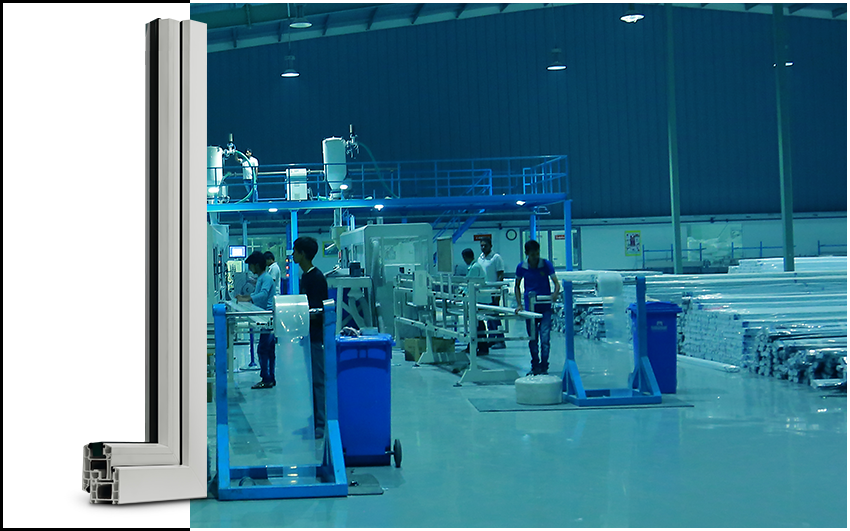 As a fabricator, your ultimate goal is always to please your customers – which results in robust business success for everyone in the supply chain, and also leads to new customers by way of referrals. This can only be achieved with a combination of great quality products and exceptional customer service. Any compromise in either regard could result in the disappointment of existing clients, which in turn could mean losing out on potential new clients.
Established in 2010, Ökotech is a part of the Aparna Enterprises family, which is reputed for its attention to detail, high-quality products, and ethical commitment. At Ökotech, we understand what fabricators are looking for in a partner, and also what customers expect from fabricators. All our processes and policies are designed in a way to ensure that everybody associated with Ökotech in any capacity, is never let down in any regard.
Here is what we think a fabricator should look for in an ideal manufacturing partner:
World-class technology: One of the most important factors for manufacturing high-quality uPVC window and door profiles is the machinery and technology used by the manufacturer. At Ökotech, we employ world-class machinery from Germany, for the production of all our high-quality uPVC window and door profiles. Our large-scale, state-of-the-art automatic mixing equipment ensures uniform mixing of the best quality of raw materials, scientifically and accurately. The high-precision moulds used in all our profiles ensure dimensional accuracy and provide a great surface finish. All these features result in a product of unmatched quality.
High-quality: The quality of the uPVC profile that is presented to the customers is the backbone of a fabricator's credibility. Ökotech uPVC window and door profiles are made with a superior lead-free uPVC compound and come with multi-chambered sections, and high wall thickness. Because of this, our uPVC profiles are highly durable and provide excellent thermal insulation, noise, water and dust resistance, all while requiring minimal maintenance.
Expert assistance: While the quality of the profiles and the technology that makes them possible are critical factors to consider, expert technical assistance on behalf of the uPVC window and door manufacturer is also an essential aspect that instills confidence in fabricators, and subsequently, their customers. Ökotech has always been committed to providing our uPVC fabricators with complete 'know-how' assistance. In fact, we take our support system a step further by also providing the necessary hardware for fabrication, if and when required. We also provide our fabricators with marketing support and help them gather quality leads.
A wide range of customizable profile designs: Another key feature that customers look for is customizability. So the level of customization that a uPVC window and door manufacturer is able to offer should be taken into consideration. Keeping customer preferences in mind, Ökotech offers an extensive range of uPVC profiles for your customers to choose from, and also offers a range of customization options that are sure to suit every need. Customization of windows and doors can be done in terms of lamination texture options, multiple options in uPVC door frames, uPVC window frames and of course, the customization of uPVC windows and doors to suit any dimension/configuration.
On-time delivery: The ability to deliver quality products on-time, irrespective of order size, in any part of the country, greatly impacts customer satisfaction. Ökotech already has a commanding pan-India presence, which is growing by the day. This allows fabricators to provide our profiles to customers across the country, while our large inventory ensures that we are never short of stock.
Consider these critical factors while choosing a partner, and you will be able to deliver outstanding products and impeccable service to your customers.