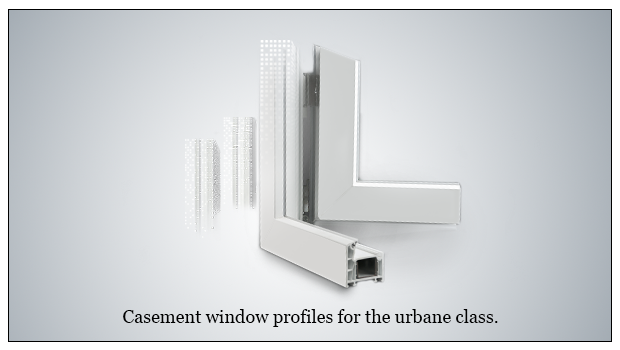 uPVC window profiles from Okotech are a class apart. But, there are a few window profiles which are more in demand such as the casement window profiles. They are the favorite choice for customers across the spectrum, for they offer many advantages both in terms of aesthetics and operation. They are preferred as they blend seamlessly into the interiors of your homes and workplaces irrespective of their placement.
There are a plethora of reasons which make casement window profiles a unanimous choice among customers:
Flexibility – Casement window profiles are built in such a way that the windows open both inwards, outwards, left and right, which gives you a huge advantage in operating them.
Versatility – Casement window profiles are the only ones which can suit any room in the home from the kitchen, bedroom, and bathroom and even appropriate for the professional environment like offices. Their versatility makes them a universal choice.
Customization – Different colors are apt for different rooms in the context of casement window profiles. These uPVC profiles come can be customized as per the color and style of your choice as one also has the option of top hung and side hung profiles.
Energy efficient – Energy efficiency is another huge benefit that the casement window profile provides. It helps in maintaining a cool temperature inside no matter the weather in the exteriors.
Weatherproof– Casement window profiles are manufactured to suit all the weather conditions during all seasons of the year. They can withstand high winds, torrential rains, storms and cyclones as well.
Malleability – Casement window profiles are highly malleable and easy to carry, which makes the installation process easier.
With an analysis of the pros of why casement window profile, it is hard to bargain that it is a universal choice in uPVC window profiles segment. For more information explore https://okotech.in/.