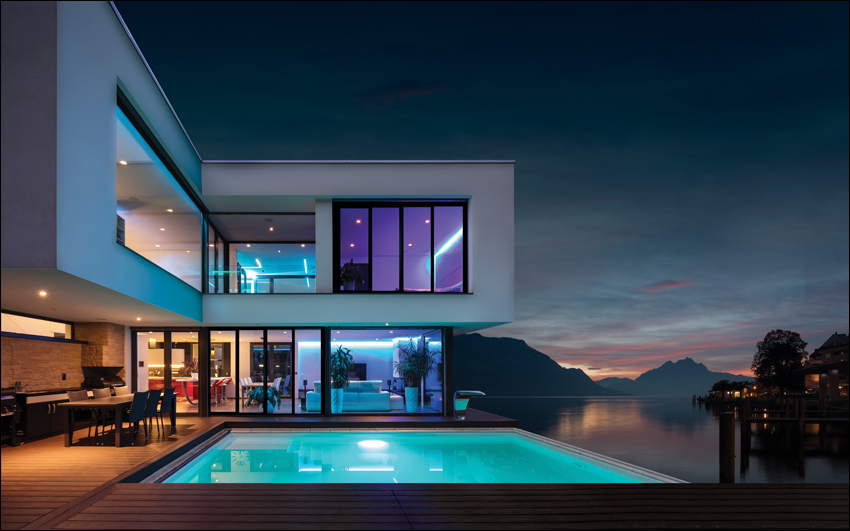 Build a strong foundation for the windows & doors of your modern spaces and become a trendsetter with the finest range of our uPVC profiles for doors and windows. Ökotech brings you stylish & durable door and window profiles that offer high functionality benefits in addition to an unmatched aesthetic appeal.
uPVC, or unplasticized polyvinyl chloride, is a toxic-free compound that contributes to sustainable architecture by providing superior building material solutions. In recent times, the building materials industry has witnessed a constantly increasing demand for uPVC profiles supported by the growing number of uPVC profile manufacturers, since its a cost-effective and durable substitute for painted wood window & door frames. Choosing uPVC profiles over traditional wooden building materials is not just a smart economic decision in the long run, but also proves to be an eco-friendly alternative. Hence, it has opened doors for redefining the versatile materials used by the construction industry which consist of old school properties along with new age robustness.
Reap the benefits of choosing superior quality uPVC profiles for doors and windows:
Energy Conservation: uPVC windows and uPVC doors have a fine composition that is proven to be thrice more efficient in lowering temperatures indoors. Also, the uPVC profiles offer superior heat insulation which is more effective than traditional materials like wood or metal. Thereby, controlling energy consumption which leads to increased economic and power savings.
Environmentally-Sound: Lead-free uPVC profiles are engineered meticulously in accordance with the 'greenline norms' of the most stringent global industry standards. Hence, they do not pose any threat to the ongoing climatic adversity.
Water-Resistant: Unlike the traditional wooden frames that allow rain-water to flood indoors, uPVC profiles offer a strong resolution to this major concern. They are completely resistant against strong tropical rain and remain leak proof.
Robustness: uPVC profiles are designed using the most durable compounds, made to last longer than a lifetime without being damaged. Contrary to other frames & profiles, they are easy-to-maintain and do not require periodic fabrication, while still having a natural sustainable appeal.
An All-Weather Friend: Generally, all other traditional building materials fail to prevent the ravages of time. uPVC profiles are crafted to remain unaffected by saline water and will not wrap, rot or break down due to scorching & humid climate. Additionally, uPVC profiles offer a strong structure through fully reinforced galvanized steel inner frames which prevent damages caused by mighty winds & storms. Hence, it is essentially recommended for coastal areas & high-rise buildings.
Termite-Resistant: uPVC window profiles and uPVC door frame profiles are built with special chemical compounds that do not permit termites to breed on them. Therefore, these profiles cannot be destroyed by termites unlike wooden frames.
Secured Choice: Premium uPVC profiles are designed to incorporate multi-point high security locks easily into the steel core of the door profile framing. Hence these profiles can be customized to offer seamlessly secured design solutions.
Fit to Fight Fire: uPVC profiles contain fire retardant properties that prevent the spread of fire and act as self-extinguishers. Our uPVC profiles comply with all DIN standards.
Sound Proof: Our uPVC profiles are built with a double-seal system which makes them resistant to the passage of sound through the windows and doors, keeping external noise & disturbance at a minimum.
Upgrade your home and office spaces with an array of high-class uPVC windows and doors, uPVC sliding system and uPVC casement windows among our wide range of lead-free uPVC profiles. Our state-of-the-art manufacturing units are equipped with advanced German technology and have rigorous practices in place which makes us one of the best uPVC profile manufacturers of the building materials industry in India.
Being a part of the Aparna legacy since 2016, Ökotech focuses on producing & offering the best-in-line uPVC profiles for hassle-free fabrication, with its state-of-art extrusion unit located in Hyderabad.