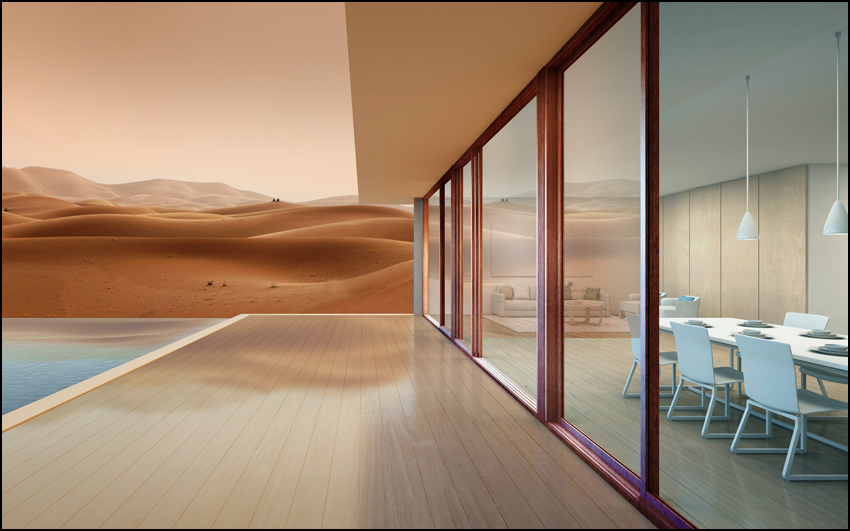 The state of Rajasthan is home to the glorious Thar Desert and also rich heritage and culture. Being the largest state in India, it has varying climatic conditions throughout its length. While the summer months are scorchingly hot and dry, winters are accompanied by extreme cold. In such areas, having windows and doors that provide superior insulation and energy efficiency, along with maximum ventilation, is undoubtedly the most important thing homeowners should consider.
uPVC windows and doors are the perfect solution for areas with an extreme climate like that of Rajasthan. There are several reasons why uPVC is better suited for such places than its traditional counterparts, like wood.
1. Enhanced thermal insulation– Opting for uPVC windows and doors in Rajasthan, is the best way to ensure optimum thermal insulation. With 2.2 times better insulation properties than traditional windows, uPVC windows in Rajasthan will make your indoors seem cooler in months of scorching heat and also provide warmth from the chilly winds in the winter.
2. Energy efficiency– uPVC windows are extremely high on energy efficiency due to their heat-insulating properties. They effectively reduce high AC bills and are up to 3 times better at saving energy costs.
3. Wind resistance– With the varied climate also come thunderstorms and rains. uPVC windows in Rajasthan are built to withstand extreme temperatures as well as high-speed winds, rains, thunderstorms, and damage that is caused due to exposure to saline water. Hence making them ideal for all weather conditions across the geography of India.
4. Extremely durable– Another major reason for the growing popularity of these windows is their high durability. uPVC doors and windows are manufactured to last for decades without losing their charm. They are termite-proof and are resistant to corrosion, fading, warping, bending, or discolouration.
5. Resistant to dust, dirt, and stains– uPVC windows in Jaipur are also resistant to dust and dirt that can be prevalent due to the dust storms that occur often. They are extremely easy to maintain and can save you from the costs of frequent extensive maintenance or costly repairs.
6. Fire-resistant– These uPVC profiles are made from raw materials that are self-extinguishable and can prevent the spread of fire during unprecedented situations.
Additionally, uPVC windows and doors also help in reducing noise pollution, are water-resistant and can help block harmful UV rays. All of these benefits make them an ideal match for the desert State of Rajasthan. Further, you can choose from a wide range of windows like casement windows, sliding windows, tilt and turn windows, uPVC villa windows, and more, to suit the functional and style needs of your house.
● Casement windows–
The most suitable windows for a lot of homes, casement windows are versatile and come with fixed panes with a top and side opening. They also have a wide range of benefits ranging from noise reduction to energy efficiency.
● Sliding windows–
Sliding windows are the right blend of elegant design and high performance. They seamlessly merge into the outdoors and provide an unobstructed view. Due to their multi-chambered built and high-security locking system, they ensure enhanced safety.
● Tilt and turn windows–
Designed to allow maximum fresh air and sunlight, these windows are built with high-quality mechanisms and hardware and strike the perfect balance between versatility and value.
The Ökotech Advantage
If you're looking for uPVC windows & doors manufacturers in Rajasthan, look no further. Ökotech by Aparna Enterprises Limited is one of India's leading uPVC manufacturers. Our state of the art machinery with advanced engineering and German precision enables us to deliver nothing but the best. With Ökotech, you can also custom-design your uPVC windows and doors in terms of laminations and colours, frames, styles, double or triple glazing options, glass, grill, and mesh.
As one of the most trusted uPVC windows & doors manufacturers in Rajasthan, we have a reputation for providing a wide range of premium quality windows and doors that are built for all weather conditions. All our windows and doors are made from the best quality materials and are extremely durable and easy to maintain. Get in touch with our experts today to design uPVC windows and doors in Jaipur for your beautiful homes.