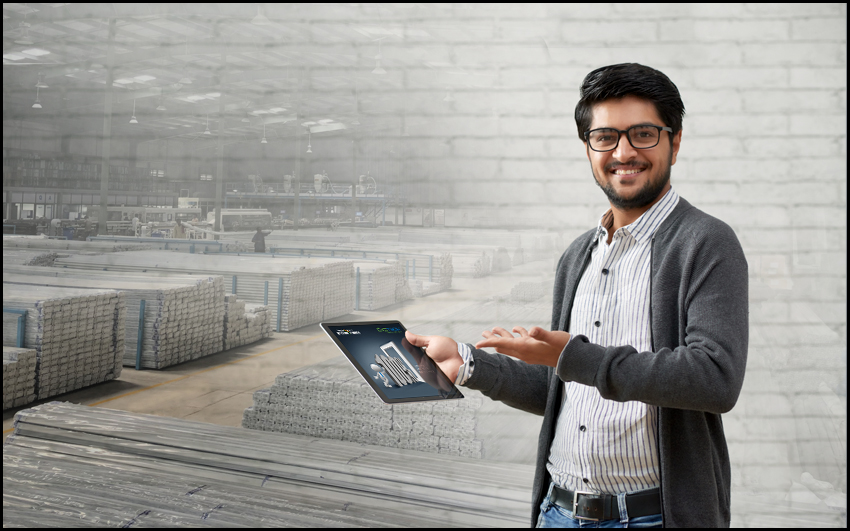 The uPVC market, over the past decade, has undergone an ever-increasing demand and growth. Due to its versatility and its high quality functioning, it has soon become the most preferred material for window and door profiles. With the spike in the demand for uPVC window and door profiles, more and more uPVC profile manufacturers and uPVC fabricators have entered this lucrative business.
With so many options available, it becomes extremely critical for a uPVC fabricator to choose a reliable uPVC profile manufacturer that employs advanced technology and has strict quality control checks as part of their manufacturing process.
Ökotech is one of South India's leading uPVC profile manufacturer of windows and doors. Using world class engineering and German precision for uPVC fabrication, we offer the most comprehensive business development package. This expertise is not for sale, but accessible only to partner-fabricators who partner and work with us. At Ökotech, the primary objective is to benefit your business and help you succeed.
How advanced is the uPVC windows manufacturing technology?
From standalone machines extruding precision profiles to complete automated systems, the entire production machinery and equipment at the state-of-the-art production facility in Hyderabad is German. Combined with world class engineering, the high quality these capabilities bring is clearly reflected in every product.
Partner-window fabricators are able to now offer their customers the perfect range of windows and doors, manufactured using proprietary uPVC formulation and advanced technology. The result? Every uPVC window and door profile produced surpasses international standards and helps builders and developers deliver the highest quality standards for each and every installation.
Building a pan-India network
Today, Ökotech has already established a wide network of business partners to meet the growing demand for their high precision uPVC windows and doors across the western, northern and eastern regions of the country. The search for more partners to join the network is at an accelerated pace and a continuous exercise that never stops.
The proven and thoroughly tested support programs extended to their partner-fabricators, is making even new entrepreneurs, who were not from the uPVC fabrication business, quickly gain confidence, acquire the capabilities and help them grow their business in the markets they are located.
Is customization possible with uPVC products?
Ökotech gives you the option to customize uPVC windows and doors to suit your customer's needs. The choice offered to every partner fabricator is the widest range of precision built uPVC window and door profiles, customized to meet a diverse range of customer needs, specifications and tastes.
What kind of support can my team access?
From specification help and support for each project through to nationwide delivery to any place the fabricators operate in, an unrivalled level of service at every touch point comes as a standard at Ökotech. Your business success depends on many factors, including exceptional training made available on everything from products to assembly, from delivering quality to executing installation that leave customers delighted.
Providing training across all functions of the uPVC fabrication business is again a standard offer to partner fabricators, helping close all gaps in their knowledge and skills.
What is the level of technical assistance possible?
The uPVC sector is subject to legislation, standards and regulations which keep changing and it's important to get appropriate advice as and when it is needed. This is a critical factor which is often overlooked by window fabricators. At times, partners are faced with installation challenges that require a team of experts to deliver an effective solution. Hence, we believe that access to expert advice is a critical business requirement, and we, therefore, extend technical support every step of the way, from specification to installation.
Experience the Ökotech advantage!
In addition to a wide product range, Ökotech extends its proven expertise through comprehensive training, technical advice and marketing support. These inputs are designed to help grow your business in the areas that are important to you. Find out more about how to partner with us and gain insight on how you can flourish your business with the Ökotech advantage.