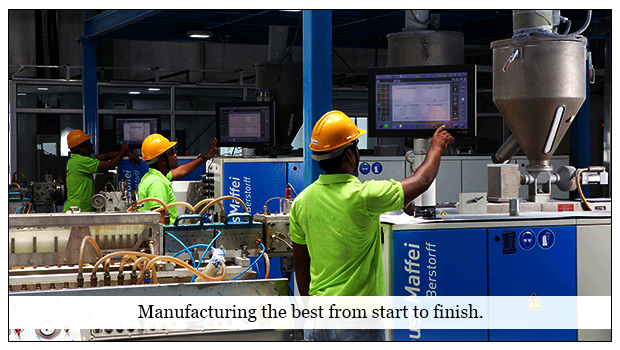 In the land of uPVC profiles, window profile manufacturers are many. But, only a few have stood the test of time. Okotech is one shining example of a becoming a leading window profile manufacturer. With finesse in manufacturing precise uPVC profiles to flawless fabrication, they are the complete package.
Let's unravel what makes Okotech the best window profile manufacturer:
With German extrusion lines and NABL accredited machinery, our technology is at par with the European markets. Hence every meter of our uPVC profiles is precisely engineered and has great dimensional accuracy and has a great surface finish. This makes Okotech a very technologically advanced window profile manufacturer.
We are ROHS certified, ISO accredited, OHSAS certified and EN accredited. All of these certifications make Okotech one of the best window profile manufacturers. The best practices only manufacture the best uPVC window profile.
As a great window profile manufacturer, Okotech has established the highest form of quality checks. All the uPVC profiles undergo 18 rigorous quality checks and there is a specific team in our unit which handles quality control 24*7. Hence the best uPVC extrusion profiles are manufactured.
To meet the greenline norms of the European markets, Okotech as a window profile manufacturer produces lead-free uPVC extrusion profiles. The production practices are all environmentally friendly.
As a window profile manufacturer producing energy efficient uPVC extrusion profiles is a necessity. It can help keep your living space up to 3 times more effective at maintaining cool temperatures within a building.
With such a long list of advantages, it is but very natural that Okotech is the best window profile manufacturer for uPVC extrusion profiles. For more information on the best uPVC window profile: https://okotech.in .