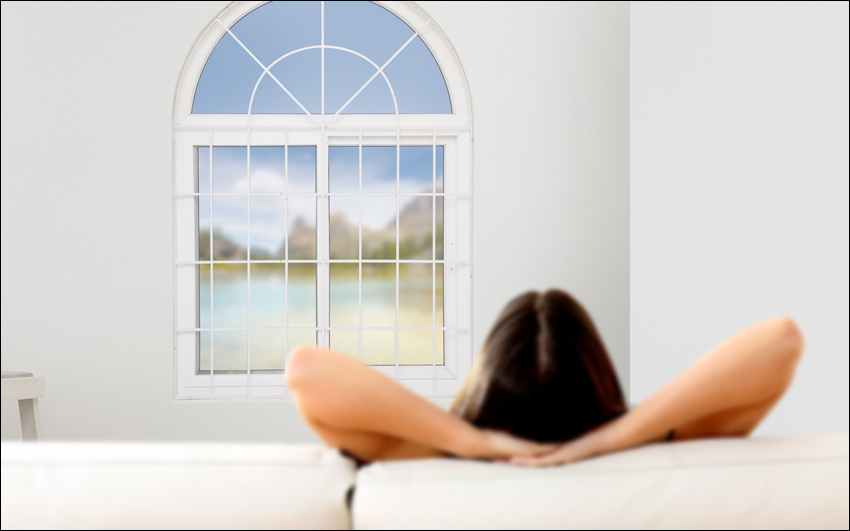 Summers can be best described as hot, hotter and hottest. With average temperatures ranging around 40° C in many cities, homes with effective cooling are not just an advantage, but a need.
The scorching heat from outside can greatly affect the temperatures indoors, leading to increased heat and humidity. This calls for an increased usage of air coolers and air conditioners, resulting in skyrocketing electricity bills. To reduce this heat ingress, one should consider sustainable and more effective ways of controlling the inside heat- like opting for energy-efficient uPVC window and door systems.
Why uPVC
uPVC or unplasticized polyvinyl chloride is a non-toxic compound that brings many benefits over traditional building materials like wood or steel. It is considered as one of the most sustainable, energy-efficient, eco-friendly and reliable building material, which is used to build long-lasting windows and doors.
Double and triple glaze the heat
Double glazed uPVC windows and doors provide superior thermal insulation and cooling by reducing the transfer of heat between indoors and outdoors. Double glazing is a process that involves the use of two glass panes that are separated by a cavity, often filled with vacuum or argon. This space acts as a poor conductor of heat and sound, thereby preventing the entry of heat through the windows. The presence of primary and secondary seals in double glazed uPVC windows, also helps stop heat and moisture from entering indoors, better than any other window or door system.
Similarly, triple glazed windows are built with three panes of glass. Due to their structure, these windows provide an even greater cooling effect. Depending on your geographical location, you can either opt for double or triple glazed uPVC windows.
Cut down your summer electricity bills
uPVC windows and doors, due to their composition, can greatly enhance energy efficiency and reduce energy consumption, leading to decreased energy bills and more savings! Energy efficient uPVC windows and doors are an ideal solution for Indian summers as they can keep the interiors of a home cool and significantly reduce electricity bills up to 30% , thus making them an affordable one time investment that helps save money in the long run.
Ideal For all seasons
Yes! That's right!. uPVC profiles are considered to be superior to most other window and door systems in terms of  thermal insulation. While they make homes cooler in summers, their unique manufacturing helps them maintain warm temperatures indoors during winters. Thus, uPVC window and door profiles are a perfect fit for all weather conditions throughout the geography of the country.
Withstands High-Speed Winds and Rains
uPVC all-weather door and window profiles are high on strength which helps them withstand extreme temperatures, high speed winds, torrential rains and gives immunity against saline water, making it ideal for coastal regions too.
Stop Extensive UV Damage
Double or triple glazed windows can also greatly limit the amount of damaging UV rays that penetrate the windows and doors of a home—thus minimizing the risk of excess exposure to the harmful rays and also preventing the fading of carpets, curtains and other furnishings.
Increased Security & Reduced Noise
Apart from keeping your space cool, high-quality uPVC windows and doors offer the benefits of enhanced security and reduced noise. The choice of the glass and the glazing options can greatly determine the entry of outside noise indoors. In this regard, double or triple glazed windows are ideal for cities as they curb outside noise pollution up to 30 dB, ensuring peaceful and calm indoors.
The high wall thickness and multi-chambered window and door profiles make for extremely strong and secure windows and doors. When added with multi-point locking systems and additional grills, these doors and windows can improve the security of your home greatly.
Help Build the Perfect uPVC Window & Door System
With world-class manufacturing technology imported from Germany and a reputation for building only superior-quality uPVC profiles, Okotech is widely known as one of India's leading uPVC manufacturers. Get in touch and partner with us today to deliver unmatched energy efficient uPVC window and door solutions to your clients.