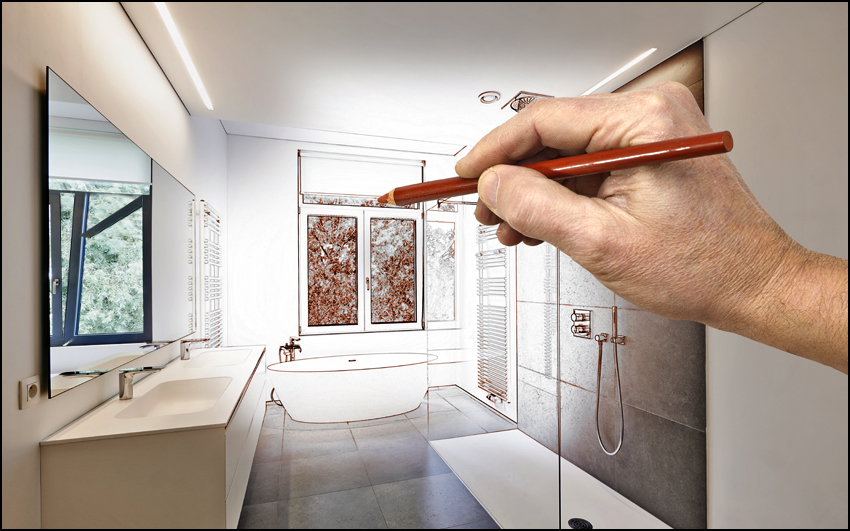 Windows are one of the most integral parts of any space, bringing in better light, ventilation and adding to the security of the place. Since they're quite durable and easy to maintain, it is often the case that we install and forget about them, without keeping a regular check on their maintenance.
Many older buildings and houses have window frames made out of traditional construction materials like wood that pose many disadvantages when weighed against the newer, improved uPVC window systems. For smaller issues, it is advisable to repair or replace the defective part, but for windows and doors that have been used for years, it is more convenient to get them replaced  with high-quality uPVC windows.
Here, we have listed below some tell-tale signs that indicate the need for  replacement uPVC windows.
Water leakage – A common problem, especially in coastal areas and regions with heavy rainfall, water seepage can weaken the windows and doors and cause threat to the whole structure of a building if not taken care of.
High maintenance, less safety – This happens when your window frame has either eroded or shrunk, thus creating gaps that may worsen over time, letting in water, insects, and moisture. This also reduces the insulation and can be unsafe as the worn out frame can easily be forced open. Also, repainting and yearly maintenance can be an additional cost.
Reduced or no thermal insulation – If your home feels warmer than usual, it could be due to the ineffective insulation caused by old or poor quality windows. Over time, these windows fail to provide proper thermal insulation, resulting in warmer indoors and high electricity bills during summers.
Rotting or Fading – Oftentimes, windows built out of conventional materials face issues like fading, discolouration, warping and rotting. Replacing them with uPVC windows is a great way to ensure a long-lasting performance that is immune to fading, rotting, warping or bending.
No soundproofing – Along with the insulation properties, the soundproofing of a home too is majorly affected with defective windows. Outdoor noises can start to disturb the calm environment we have indoors, especially in busy cities where noise pollution is always on a rise.
If you are facing any of these issues with your current windows, you should consider getting them replaced. uPVC doors and windows are an ideal option for revamping and renovating any space as they are cost-effective, user-friendly and good for the environment.
Experience the benefits of uPVC Windows and Doors
There are many benefits of uPVC Windows and Doors over other traditional materials which makes them a perfect fit for all residential, commercial as well as outdoor spaces. Built with lead-free compounds, here are some advantages they have over other windows.
Very durable
Noise reduction
Heavy wind resistant
Energy saving
Termite free
Highly secure
Self-extinguishing
Pollution resistant
Very low maintenance
Highly Customizable
Further, they are easy to install and maintain and are highly customizable. When looking for best replacement options for uPVC Windows and Doors or doors, you can choose among a wide variety of uPVC window styles like sliding windows, casement windows, tilt & turn windows and a lot more.
At ÖKotech, all uPVC door and window styles are made with premium quality raw-material using advanced engineering and German precision. Our strict internal quality control checks ensure that you get delivered  some of the finest uPVC products in the market.
Experience hassle-free living by upgrading your homes with ÖKotech's high quality uPVC windows that come in different colours, textures and laminates and add a touch of elegance and beauty to your interiors.