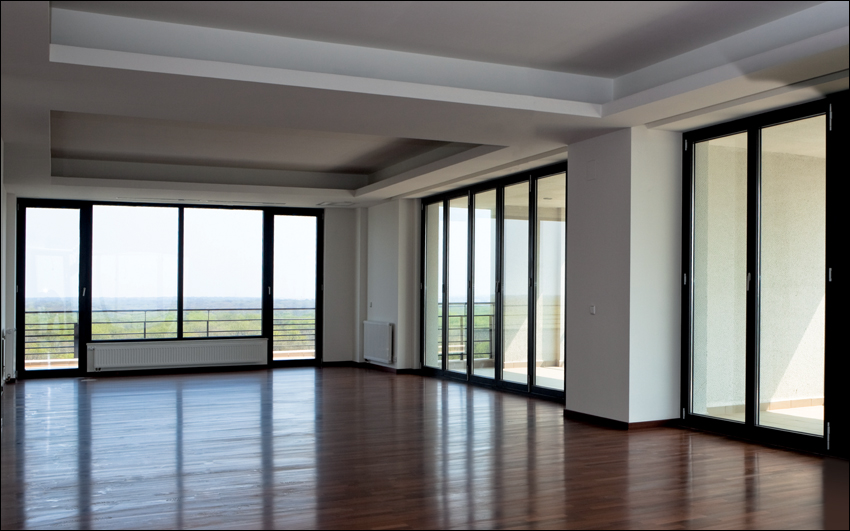 Doors and windows constitute a great part of any commercial building's aesthetic appeal. Commercial spaces thus require windows and doors that give out an attractive and sleek aesthetic without compromising on high performance. In this regard, uPVC profiles, for decades, have proven their superiority over other traditional building materials.
Their high strength, durability, and versatility make them the go-to choice for all commercial as well as residential spaces. All office spaces call for windows and doors with low maintenance needs and higher functional benefits. uPVC windows and doors are an ideal solution for commercial properties as they deliver greater performance, enhanced thermal insulation, extreme durability and effective soundproofing. Further, they are also resistant to extreme weather conditions and do not corrode, warp or bend with extensive use.
When combined with the ideal framing and glazing options, uPVC windows and doors can transform any office space into a high-functioning, aesthetically elegant, sustainable space.
Why is uPVC an ideal solution for commercial properties
When combined with uPVC, one of the most ideal framing and profiling materials, you get the dual benefit of aesthetics and high performance. uPVC doors and windows can instantly elevate the look of your entire retail store space, both from the interior as well as the exterior.
Aesthetics
As mentioned above, uPVC profiles offer a great aesthetic variety when compared to other building materials such as wood, steel or PVC. They provide an effortless modern look and can be customized using a wide range of colours, textures and finishes to seamlessly blend into the interiors of the space.
Energy insulation
One of the biggest advantages of uPVC is the energy efficiency it comes with. uPVC doors and windows are excellent at keeping the heat at bay and provide a strong insulating layer between the indoors and the outdoors. This quality becomes extremely essential if your office space receives a lot of external heat or sunlight. Additionally, better thermal insulation helps reduce high energy bills significantly.
Noise insulation
If your office space is located in an area with heavy noise pollution, uPVC windows are a perfect solution for your commercial property. When added with the right glazing and glass type, these windows can effectively cancel noise, and soundproof your interiors, giving them a peaceful, calm ambience, that is essential for office spaces.
Low maintenance
uPVC profiles are highly known for their low-maintenance needs. These windows and doors can easily be installed, removed, repaired, and reinstalled without leading to any structural damage in your walls or columns. Since they are resistant to water, dirt, dust, stains and scratches, cleaning them is an extremely simple task that requires very little time and effort.
Durability and Security
One such property that makes uPVC a perfect fit for any commercial space is its high strength and durability. Despite being light in weight, this material is one of the strongest materials used in the construction industry. Further, with multi-point locking systems, uPVC windows and doors become highly secure and provide adequate safety.Additionally, what contributes to the longevity of these profiles is their ability to resist rotting, corroding, termite-infestations, pitting or scaling.
Affordable
uPVC windows and doors are considered an affordable, one-time investment for office spaces due to their composition. For commercial spaces, where numerous doors and windows are to be installed, uPVC doors and windows are the most popular, cost-effective and reliable options. Thanks to their need for minimal maintenance, they prove to be an economical and budget-friendly choice in the long run as well.
Fire Safety
Another property that makes uPVC stand out from its competitors is its non-flammable nature. uPVC profiles are built with a self-extinguishable material, that helps curb the spread of fire in any unforeseen accidents, thus providing effective fire safety.
Okotech manufactures high-quality lead-free uPVC profiles that are ideal solutions for all commercial and residential properties. With a world-class manufacturing facility and high-precision, we offer customized uPVC profiles that are engineered to your specific requirements and budget.